Events
Data Science Nights - FEBRUARY 2022 Meeting (Speaker: Emily Webber, Amazon)
Northwestern Institute on Complex Systems (NICO)
5:30 PM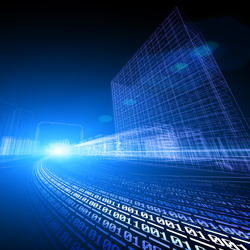 FEBRUARY MEETING: Monday, February 28, 2022 at 5:30pm (US Central) via Zoom
DATA SCIENCE NIGHTS are monthly talks on data science techniques or applications, organized by Northwestern University graduate students and scholars. Aspiring, beginning, and advanced data scientists are welcome!
ZOOM: https://northwestern.zoom.us/j/7199764864
RSVP: https://forms.gle/RkAdfHHLCEKQPsqp8
AGENDA:
5:15 - 5:30 p.m. Meet & Greet
5:30 - 5:45 p.m. Talk by Emily Webber from Amazon
5:45 - 6:15 p.m. Extended Q&A
6:15 - 7:15 p.m. Meeting of people interested in taking on the organization of DSN for the future.
SPEAKER: Emily Webber, Senior Machine Learning Specialist Solutions Architect, Amazon Web Services
TITLE: A day in the life of the Amazon SageMaker (machine learning) team
ABSTRACT: Machine learning specialists at Amazon Web Services help customers make the best use of machine learning resources on the cloud to solve business challenges, improve operations, and promote innovation. Join us for a look at the exciting tools and interesting problems data scientists get to work with, in a talk by Senior Machine Learning Specialist, Emily Webber. We will also hear about Webber's path to becoming a data scientist, while keeping connected to academia and providing mentorship.
BIO: Emily Webber is currently a Senior Machine Learning Specialist Solutions Architect at Amazon Web Services (AWS). She is also an adjunct professor at the Illinois Institute of Technology (IIT) and a machine learning mentor at 1871, a startup incubator. Webber earned her MS from the University of Chicago in 2017, where she interned at Data Science for Social Good. Webber has worked for IssueVoter, the Federal Reserve Bank of Chicago, and simMachines (ML software company). She is a keynote speaker at Amazon Web Services, and has a YouTube video channel on SageMaker with 150,000+ views.
YOU can make a difference at DSN
The graduate students and postdocs organizing Data Science Nights (DSN) are evaluating the possibility of expanding the types of events comprising DSN and determining the optimal frequency for different types of events. In order to best understand what the Northwestern community needs, we have prepared a short survey to guide our decision making. If you know anyone potentially interested in DSN, please share this survey with them. Thank you for taking the time to help improve DSN!
For more info: data-science-nights.org
Supporting Groups:
This event is supported by the Northwestern Institute for Complex Systems and the Northwestern Data Science Initiative.
Thanks to our co-host in this talk, AI@NU!
click to see full description

more
click to hide full description

less
Monday, February 28, 2022 at 5:30 PM - 7:15 PM
Northwestern Institute on Complex Systems (NICO)