Data Science Nights
Data Science Nights are monthly hack nights on popular data science topics, organized by fellows and scholars from the Northwestern Data Science Initiative. Each night will feature one hour of structured programming followed by a hacking night with data science project or learning groups of your choice.
Upcoming Meeting

February 26, 2018
Chambers Hall, Lower Level

The February meeting will have a distinct format compared to previous meetings, with a stronger focus on the breakout sessions. These will include: multi-week learning groups, single-evening tutorials, multi-week projects, single-evening projects according to preference of attendees, and the ability to bring your own project or have a code-clinic.

Past Meetings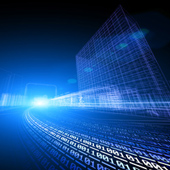 January 22, 2018
Chambers Hall, Lower Level

The January meeting featured a talk by Joe Germuska of the Northwestern University Knight Lab: 
"Data Journalism: Big and Small".
There was also a parellel session during the hacking portion aimed at attendees who are new to programming or data science, called: "Getting Started @ Data Science Nights".

November 6, 2017
Chambers Hall, Lower Level

The first meeting featured a talk by Adam Miller (LSSTC Data Science Fellow): "Scikit-learn Soup to Nuts: Developing a Machine-Learning Workflow"
Back to top