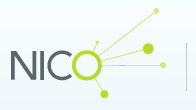 Northwestern Institute on Complex Systems




About
Networks of neurons, social networks, ecosystems, the US power grid, the World Wide Web, and insect and robot swarms are all examples of complex systems.  These systems consist of a large number of agents that interact with each other and their environment.  A typical characteristic of complex systems is emergent organization without centralized control.
The Northwestern Institute on Complex Systems was founded in 2004 with the goals of uncovering fundamental principles governing complex systems in science, technology, and human behavior and applying these principles to solve societally relevant problems through the analysis, design, and control of complex systems.  Based on the belief that breakthroughs in complex systems require collaboration across boundaries of traditional domains, NICO brings together faculty in business, engineering, education, medicine, natural sciences, and social sciences.  Cross-disciplinary collaborations break down barriers due to disciplinary knowledge silos and domain-specific terminology, accelerating the development of the new science of complex systems. 
You can find a 2004 position statement on complex systems here, written by NICO co-founder Julio Ottino for Nature.
Mission Statement
NICO's mission is to serve as a hub and facilitator for path-breaking and relevant research in the area of complexity science transcending the boundaries of established disciplines.
Our focus is the theory of complex systems and network sciences and its application in a wide variety of domains, including business, education, engineering, law, medicine, natural science, and social science.  The goal is to solve important practical problems through the use of complexity science and to actively disseminate the results through scientific publications, education, and corporate development. 
Faculty
NICO faculty are distinguished researchers from several schools at Northwestern University, including the Kellogg School of Management, the McCormick School of Engineering and Applied Science, the Judd A. and Marjorie Weinberg College of Arts and Sciences, the School of Communication, the School of Education and Social Policy, and the Feinberg School of Medicine.  Faculty core competencies include network science, network visualization, graph theory, agent-based modeling, data analytics, nonlinear dynamics, and control theory.
NICO is a University-wide institute administered by the Kellogg School of Management and the Robert R. McCormick School of Engineering and Applied Science.
Activities
To accelerate progress in complex systems, NICO engages in a variety of activities:
Graduate courses taught by NICO faculty prepare the next generation of academic and industrial leaders in complex systems.
NICO's annual conference addresses different themes in complex systems each year and brings together students and leaders in the field.
The weekly Wednesdays@NICO seminar series is open to all and creates a stimulating atmosphere for discussion over lunch. Go here for instructions on joining the NICO Listserv.
NICO's reading group focuses on fundamentals as well as emerging trends.
NICO provides seed grants for interdisciplinary collaborations and infrastructure support for research grants and external collaborations.
For general information or inquiries, please contact:
nico@northwestern.edu
Tel. (847) 491-2527
Fax. (847) 467-1280
Mailing Address
Northwestern Institute on Complex Systems (NICO)
Chambers Hall
600 Foster Street
Evanston, IL 60208-4057