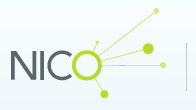 Northwestern Institute on Complex Systems




The Northwestern Institute on Complex Systems serves as a hub and facilitator for pathbreaking and relevant research in complexity science transcending the boundaries of established disciplines.
more


Will Machines Ever Truly Understand Us?
Kellogg Insight Podcast: The relationship between humans and computers is deepening. What does the future hold? Based on insights from Brian Uzzi, David Ferrucci and Sandra Waxman.
more
NICO Listserv
Subscribe to the NICO Listserv and receive information about the Wednesdays@NICO Speaker Series or other NICO related information.
NICO Reading Group
The NICO reading group meets regularly over lunch to discuss recent papers, fundamentals, and emerging trends in complexity research. 
Connect with NICO on Social Media