Events
Data Science Nights - DECEMBER 2021 Meeting (Speaker: Petter Holme, Tokyo Institute of Technology)
Northwestern Institute on Complex Systems (NICO)
5:15 PM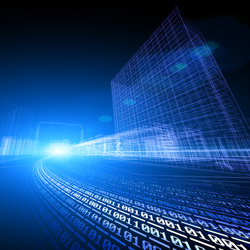 DECEMBER MEETING: Wednesday, December 1, 2021 at 5:15pm (US Central) via Gather and Zoom
DATA SCIENCE NIGHTS are monthly talks on data science techniques or applications, organized by Northwestern University graduate students and scholars. Aspiring, beginning, and advanced data scientists are welcome!
AGENDA:
5:15: Data Science Night Meet & Greet
* Gather Town link: https://gather.town/app/UCTJAHOgQi2FLx4O/DSN
* Alternatively, join the zoom to be redirected to Gather.
5:30: Code+Cookies on Gather Town *
6:30: Presentation by Petter Holme via Zoom: https://northwestern.zoom.us/j/97300898035
* Note: due to the time difference, our normal schedule is flipped this month and Petter Holme will speak after the coding session.
SPEAKER:

Petter Holme earned his PhD in theoretical physics at Umea University, Sweden in 2004. His thesis titled the "Form and Function of Complex Networks" exists as a book. Among his works, he has 3 books on temporal networks. He is currently a Specially Appointed Professor at the Institute of Innovative Research, Tokyo Institute of Technology, Japan. Holme aims to bridge data science and theory in social sciences and public health.
TOPIC: Games on Complex Networks
We can understand many situations in society and nature as game-theoretical interactions over social networks. Sometimes there is feedback from the game payoffs to the social network formation, sometimes not. In this talk, I will review some of the key results in the field and my contributions (typically taking the network structures from empirical data). Finally, I will present some of the main challenges for the future, including how to integrate the game theory of social actors into large-scale climate modeling.
For more info: data-science-nights.org
Supporting Groups:
This event is supported by the Northwestern Institute for Complex Systems and the Northwestern Data Science Initiative.
click to see full description

more
click to hide full description

less
Wednesday, December 1, 2021 at 5:15 PM - 7:30 PM
Northwestern Institute on Complex Systems (NICO)
Winter Recess - University Closed
University Academic Calendar
All Day
Monday, December 27, 2021
University Academic Calendar
Winter Classes begin 8 a.m.
University Academic Calendar
All Day
University Academic Calendar
WED@NICO returns January 2022!
Northwestern Institute on Complex Systems (NICO)
1:00 PM
//
Lower Level, Chambers Hall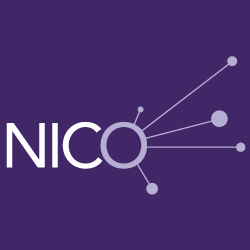 The Wednesdays@NICO speaker series returns in 2022 and speakers will be announced in January. We are planning a hybrid series in the winter, with in person speakers and a webinar option each week.

We appreciate recommendations from the NICO community! To suggest a speaker, please fill out this survey: https://bit.ly/NICOSpeakers
About the Speaker Series:
Wednesdays@NICO is a vibrant weekly seminar series focusing broadly on the topics of complex systems and data science. It brings together attendees ranging from graduate students to senior faculty who span all of the schools across Northwestern, from applied math to sociology to biology and every discipline in-between. Please visit: https://bit.ly/WedatNICO for information on future speakers.
click to see full description

more
click to hide full description

less
Wednesday, January 12, 2022 at 1:00 PM - 2:00 PM
Lower Level, Chambers Hall Map
Northwestern Institute on Complex Systems (NICO)