Events
Data Science Nights - October 2021 Meeting (Speaker: Omkar Ranadive of Alchera Labs)
Northwestern Institute on Complex Systems (NICO)
5:15 PM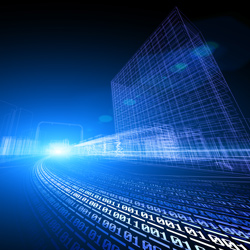 OCTOBER MEETING: Thursday, October 28, 2021 at 5:30pm (US Central) via Zoom and Gather
DATA SCIENCE NIGHTS are monthly talks on data science techniques or applications, organized by Northwestern University graduate students and scholars. Aspiring, beginning, and advanced data scientists are welcome!
AGENDA:
5:15: Data Science Night Meet + Greet
* Zoom Link: https://northwestern.zoom.us/j/97300898035
5:30: Presentation by Omkar Ranadive of Alchera Labs
6:00: Code+Cookies on Gather Town
* Gather link: https://gather.town/app/UCTJAHOgQi2FLx4O/DSN
SPEAKER:

Omkar Ranadive is an Applied Scientist at Alchera Labs. He completed his Master's in Computer Science at Northwestern University in 2021. His areas of research include Machine Learning, Deep Learning and Reinforcement Learning.
TOPIC: Using machine learning to detect wildfires

Wildfires are a huge problem in the state of California. In 2021 alone, there have been 7,000+ wildfires in California, which have burned down over 2 million acres of land. An automated system that detects wildfires early, before they spread, can help save lives and minimize damage to land and structures. In this talk, we will discuss Alchera's Wildfire Alert System, which uses machine learning to perform early detection of wildfires. The system analyzes images in real-time from over 800 cameras and sends immediate alerts to users.
For more info: data-science-nights.org
Supporting Groups:
This event is supported by the Northwestern Institute for Complex Systems and the Northwestern Data Science Initiative.
click to see full description

more
click to hide full description

less
Thursday, October 28, 2021 at 5:15 PM - 7:30 PM
Northwestern Institute on Complex Systems (NICO)