Events
Data Science Nights - May 2021 Meeting (Speaker: Brian Martin, Abbvie)
Northwestern Institute on Complex Systems (NICO)
5:15 PM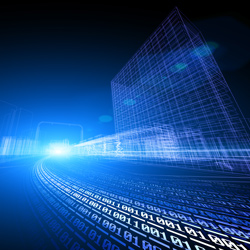 APRIL MEETING: Wednesday, May 26, 2021 at 5:30pm (US Central) via Zoom and Gather
DATA SCIENCE NIGHTS are monthly hack nights on popular data science topics, organized by Northwestern University graduate students and scholars. Aspiring, beginning, and advanced data scientists are welcome!
AGENDA:
5:15: Welcome to Data Science Nights via Zoom
* Zoom Link: https://northwestern.zoom.us/j/92894494791
5:30: Presentation by Brian Martin, Abbvie
6:00: Hacking session via Gather
* Gather link: https://gather.town/app/UCTJAHOgQi2FLx4O/DSN
SPEAKER: Brian Martin, Research Fellow, Head of AI in R&D Information Research, Abbvie
TOPIC: Knowledge is Power, Data is Oil, Convergence is an Engine
We are living in a world driven by the combustion of data, powering a technology enabled acceleration of just about every facet of our lives. If we want to live lives empowered by this potential and not find ourselves choking on digital exhaust, we need to understand how to harness this energy. Understanding the process of refining light sweet crude data through context and understanding into knowledge requires an understanding the engine you're feeding. In this talk we will consider the difference that convergence makes – taking into account what we know together versus what together we know – and how that helps us build an engine for progress. Ultimately, we will also come to an understanding of the great responsibility that is required of anyone driving forward on a knowledge powered journey.
ADDITIONAL HACKING SESSION INFO
For anyone interested in building and analyzing networks, Jenny Liu will be at the "hack" sessions with code related to networks. The goal will be to go through some basic exercises from a book, then move onto reproducing the results of some papers.
For more info: data-science-nights.org
Supporting Groups:
This event is supported by the Northwestern Institute for Complex Systems and the Northwestern Data Science Initiative.
click to see full description

more
click to hide full description

less
Wednesday, May 26, 2021 at 5:15 PM - 7:30 PM
Northwestern Institute on Complex Systems (NICO)