Events
Data Science Nights - April 2021 Meeting (Speaker: Subhashini Tripuraneni, JPMorgan Chase)
Northwestern Institute on Complex Systems (NICO)
5:15 PM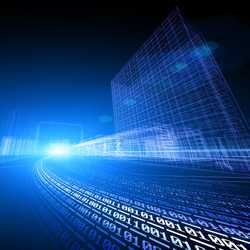 APRIL MEETING: Wednesday, April 28, 2021 at 5:30pm (US Central) via Zoom and Gather
DATA SCIENCE NIGHTS are monthly hack nights on popular data science topics, organized by Northwestern University graduate students and scholars. Aspiring, beginning, and advanced data scientists are welcome!
AGENDA:
5:15: Welcome to Data Science Nights via Zoom
* Zoom Link: https://northwestern.zoom.us/j/96908998081
5:30: Presentation by Subhashini Tripuraneni, JPMorgan Chase
6:00: Hacking session via Gather
* Gather link: https://gather.town/app/UCTJAHOgQi2FLx4O/DSN
SPEAKER: Subhashini Tripuraneni, Executive Director at JPMorgan Chase, leader of the Machine Learning initiatives
TOPIC: AI and Machine Learning to Drive Customer Experience

While we all use AI and ML products in our day to day lives, whether it is watching movies on Netflix or summoning virtual assistants to check weather or account balance, it is important to understand why the technology is much more prevalent today than a few years ago. Also, successful AI and ML implementations require clear business objectives and governance to account for potential risks. Banks leverage AI and ML to create seamless user experiences, driving value for their customers – ranging from fraud detection to portfolio management to marketing to voice identification.
ADDITIONAL HACKING SESSION INFO
For anyone interested in building and analyzing networks, Jenny Liu will be at the "hack" sessions with some code each week related to networks. The goal will be to go through some basic exercises from a book, then move onto reproducing the results of some papers. They will start with the jupyter notebooks (in python) from "A First Course in Network Science" by Menczer, Fortunato, and Davis at Indiana University
For more info: data-science-nights.org
Supporting Groups:
This event is supported by the Northwestern Institute for Complex Systems and the Northwestern Data Science Initiative.
click to see full description

more
click to hide full description

less
Wednesday, April 28, 2021 at 5:15 PM - 7:30 PM
Northwestern Institute on Complex Systems (NICO)