Events
Data Science Nights - March 2021 Meeting (Speaker: Matt Satusky)
Northwestern Institute on Complex Systems (NICO)
5:15 PM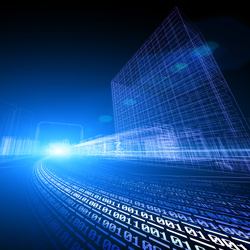 MARCH MEETING: Tuesday, March 30, 2021 at 5:30pm (Central) via Zoom and Gather
DATA SCIENCE NIGHTS are monthly hack nights on popular data science topics, organized by Northwestern University graduate students and scholars. Aspiring, beginning, and advanced data scientists are welcome!
AGENDA:
5:15: Welcome to Data Science Nights via Zoom
* Zoom Link: https://northwestern.zoom.us/j/95880942689
5:30: Presentation by Matt Satusky, University of North Carolina at Chapel Hill
6:00: Hacking session via Gather
* Gather link: https://gather.town/app/UCTJAHOgQi2FLx4O/DSN
SPEAKER: Matt Satusky, Postdoctoral Fellow, Renaissance Computing Institute, University of North Carolina at Chapel Hill
TOPIC: Leveraging the NHLBI BioData Catalyst Ecosystem to Accelerate Heart, Lung, and Blood Research
NHLBI BioData Catalyst is a cloud-based analytics ecosystem that hosts over 3 petabytes of health data including whole genome sequencing, RNA-seq, clinical variables, and medical imaging covering 400,000 participants. BioData Catalyst provides investigators a single point of access to the most TOPMed datasets, as well as prebuilt analytic workflows to jump-start research projects. As a collaborative environment, the BioData Catalyst community of developers and fellows are continuously developing applications to expand the capabilities of research in the ecosystem. This presentation will discuss development of AI tools for medical image analysis in response to the emergence of COVID-19, a semantic search tool designed to help researchers find connections between research concepts, and future plans for AI-assisted data harmonization.
For more info: data-science-nights.org
Supporting Groups:
This event is supported by the Northwestern Institute for Complex Systems and the Northwestern Data Science Initiative.
click to see full description

more
click to hide full description

less
Tuesday, March 30, 2021 at 5:15 PM - 7:30 PM
Northwestern Institute on Complex Systems (NICO)