Events
Data Science Nights - January 2021 Meeting
Northwestern Institute on Complex Systems (NICO)
5:15 PM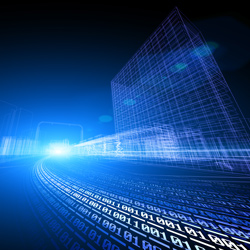 NOVEMBER MEETING: Wednesday, January 27, 2021 at 5:30pm (Central) via Zoom and Gather
DATA SCIENCE NIGHTS are monthly hack nights on popular data science topics, organized by Northwestern University graduate students and scholars. Aspiring, beginning, and advanced data scientists are welcome!
AGENDA:
TBA
SPEAKER: Bryan Pardo, Associate Professor, McCormick School of Engineering, Northwestern University
TOPIC: New directions in deep audio source separation: training without ground truth and automatic model selection
For more info: data-science-nights.org
Supporting Groups:
This event is supported by the Northwestern Institute for Complex Systems and the Northwestern Data Science Initiative.
click to see full description

more
click to hide full description

less
Monday, January 25, 2021 at 5:15 PM - 7:30 PM
Northwestern Institute on Complex Systems (NICO)