Events
Data Science Nights - November 2020 Meeting
Northwestern Institute on Complex Systems (NICO)
5:15 PM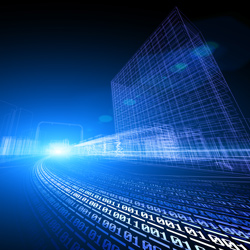 NOVEMBER MEETING: Monday, November 23, 2020 at 5:30pm (Central) via Zoom and Gather
DATA SCIENCE NIGHTS are monthly hack nights on popular data science topics, organized by Northwestern University graduate students and scholars. Aspiring, beginning, and advanced data scientists are welcome!
AGENDA:
5:15: Welcome to Data Science Nights via Zoom
* Zoom Link: northwestern.zoom.us/j/91393180255
* Passcode: DSN2020
5:30: Presentation by William Miller, Northwestern University
6:00: Hacking session via Gather
* Gather link: gather.town/app/UCTJAHOgQi2FLx4O/DSN
SPEAKER: William Miller, Professor of Chemical and Biological Engineering, McCormick School of Engineering, Northwestern University.
TOPIC: Distributed High-Frequency Sensing for Assessing Urban Green Infrastructure and Predicting Flooding

Cities worldwide are exploring green infrastructure (GI; rain gardens, green roofs, natural areas) to absorb stormwater and prevent flooding. GI is vital in cities with aging combined sewer systems, where heavy rainfall often leads to sewage discharges. Chronic stormwater-related flooding causes economic losses; degrades natural systems; and decreases the productivity, health, and psychosocial wellbeing of individuals, especially in underserved communities. There is an urgent need to quantify GI benefits. Engineers, data scientists, and social scientists at Northwestern and Argonne are conducting research at two sites with very different GI. The "greener" site is Gensburg-Markham Prairie (GMP), a high-quality tallgrass prairie in Markham, IL managed by Northeastern Illinois University and The Nature Conservancy. Data from a network of groundwater, surface water, and soil moisture sensors provides information on water storage and transport across GMP as a function of precipitation history, season, and time. This data is being used to develop hydrologic models to predict GMP water storage and release dynamics to understand GMP's impact for mitigating flooding in surrounding neighborhoods. Research in Chatham, the Chicago neighborhood with the most flood insurance claims in 2007-2011, focuses on the physical and community impacts of installing GI, such as rain gardens and dry wells, in urban neighborhoods.
For more info: data-science-nights.org
Supporting Groups:
This event is supported by the Northwestern Institute for Complex Systems and the Northwestern Data Science Initiative.
click to see full description

more
click to hide full description

less
Monday, November 23, 2020 at 5:15 PM - 7:30 PM
Northwestern Institute on Complex Systems (NICO)
WED@NICO WEBINAR: Lightning Talks with Northwestern Fellows and Scholars!
Northwestern Institute on Complex Systems (NICO)
12:00 PM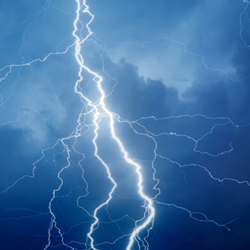 NICO is hosting a lightning talk seminar each term as a part of our Wednesdays@NICO seminar series. Northwestern graduate students and postdoctoral fellows are invited to participate. To sign up for future lightning talks, please visit: https://bit.ly/2lRqSXK
Speakers:
TBA
Webinar:
A webinar link will be posted here shortly, or can be found at: bit.ly/WedatNICO
About the Speaker Series:
Wednesdays@NICO is a vibrant weekly seminar series focusing broadly on the topics of complex systems and data science. It brings together attendees ranging from graduate students to senior faculty who span all of the schools across Northwestern, from applied math to sociology to biology and every discipline in-between.
click to see full description

more
click to hide full description

less
Wednesday, December 2, 2020 at 12:00 PM - 1:00 PM
Northwestern Institute on Complex Systems (NICO)