Events
Data Science Nights - JANUARY 2019 Meeting
Northwestern Institute on Complex Systems (NICO)
6:30 PM
//
Lower Level, Chambers Hall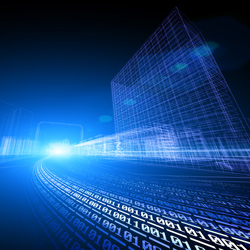 JANUARY MEETING: Monday, January 27, 2020 at 6:30pm in Chambers Hall, Evanston
DATA SCIENCE NIGHTS are monthly hack nights on popular data science topics, organized by Northwestern University graduate students and scholars. Aspiring, beginning, and advanced data scientists are welcome!
SPEAKER: Joe Germuska, Executive Director of the Knight Lab, Medill School of Journalism, Northwestern University
TOPIC: Understanding and Using Census Data

The Census has been in the news a lot lately. But the Census Bureau collects much more data than the Decennial count. Joe Germuska, Chief Nerd of Medill's Knight Lab and project lead for CensusReporter.org will lay out the variety of data which the Census Bureau publishes and how you can use it.
AGENDA:

6:15pm - Socializing and Refreshments
6:30pm - Presentation by Joe Germuska, "Understanding and Using Census Data"
7pm - Hacking session: working groups and an introduction to pandas and matplotlib in Python for newcomers by Dr. Nicolay Markov.

For more info: data-science-nights.org
Supporting Groups:
This event is supported by the Northwestern Institute for Complex Systems and the Northwestern Data Science Initiative.
click to see full description

more
click to hide full description

less
Monday, January 27, 2020 at 6:30 PM - 8:30 PM
Lower Level, Chambers Hall Map
Northwestern Institute on Complex Systems (NICO)