Events
Data Science Nights - FALL 2019 KICKOFF Meeting
Northwestern Institute on Complex Systems (NICO)
6:30 PM
//
Lower Level, Chambers Hall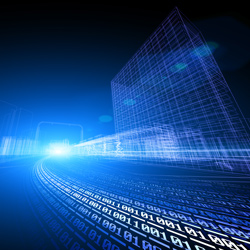 FALL KICKOFF MEETING: Wednesday, September 25, 2019 at 6:30pm in Chambers Hall, Evanston
DATA SCIENCE NIGHTS are monthly hack nights on popular data science topics, organized by Northwestern University graduate students and scholars. Aspiring, beginning, and advanced data scientists are welcome!
LECTURE: "Open standards for machine learning model deployment" with IBM Developer Advocate Svetlana Levitan.
This year, for the fall kickoff of Data Science Nights we are excited to host a representative of IBM Cognitive Applications for Chicago, Svetlana Levitan. Svetlana is a Developer Advocate of IBM with many years of experience with IBM statistical Software SPSS, and Predictive Model Markup Language (PMML). She is the Chicagoland Technical Experts Community Chairperson, a Meetup organizer for Big Data Developers, Open Source Analytics, and Chicago Cloud Developers, and is also part of the Center for Open-Source Data and AI Technologies (CODAIT). This is an excellent opportunity to connect with IBM representatives!
AGENDA:

6:15pm - Refreshments
6:30pm - Presentation by Svetlana Levitan, IBM Developer Advocate, IBM Cognitive Applications.
7pm - Discussion about topics and working groups for future hacking night sessions
For more info: data-science-nights.org
Supporting Groups:
This event is supported by the Northwestern Institute for Complex Systems and the Northwestern Data Science Initiative, in collaboration with ACiDS.
click to see full description

more
click to hide full description

less
Wednesday, September 25, 2019 at 6:30 PM - 8:30 PM
Lower Level, Chambers Hall Map
Northwestern Institute on Complex Systems (NICO)