Events
Data Science Nights @ Northwestern - April Meeting
Northwestern Institute on Complex Systems (NICO)
6:30 PM
//
Lower Level, Chambers Hall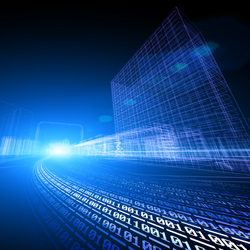 APRIL MEETING: Monday, April 30, 2018 at 6:30pm in Chambers Hall, Evanston
DATA SCIENCE NIGHTS are monthly hack nights on popular data science topics, organized by fellows and scholars from the Northwestern Data Science Initiative. Each night will feature one hour of structured programming followed by a hacking night with data science project or learning groups of your choice.
Aspiring, beginning, and advanced data scientists are welcome!
For more info: data-science-nights.org
Agenda:
6:15 - 6:30: Socializing and Refreshments
6:30 - 6:40: Welcome and Announcements
6:40 - 7:05: Kat Albrecht of Amaral Lab and NICO:
"Fundamental Data Science to Investigate Social Problems"
7:05 - 7:15: Coordination of Breakout Groups
7:15: Breakout Groups, including:
- Getting started @ Data Science Nights
- Learning group on "Deep Learning"
- Project group on "City of Chicago salaries"
- Guided single-evening tutorial based on Kat's lecture
- Guided single-evening projects (e.g.: on bioinformatics or machine-learning)
- "Bring your own project" and more!
Supporting Groups:
This event is supported by the Northwestern Institute for Complex Systems, the Northwestern Data Science Initiative, and the Northwestern University Postdoctoral Forum.
click to see full description

more
click to hide full description

less
Monday, April 30, 2018 at 6:30 PM - 8:30 PM
Lower Level, Chambers Hall Map
Northwestern Institute on Complex Systems (NICO)