Events
Data Science Nights @ Northwestern - February Meeting
Northwestern Institute on Complex Systems (NICO)
6:30 PM
//
Lower Level, Chambers Hall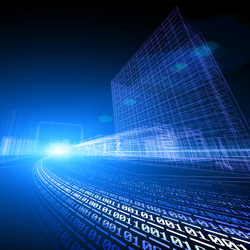 FEBRUARY MEETING: February 26, 2018 at 6:30pm in Chambers Hall, Evanston
DATA SCIENCE NIGHTS are monthly hack nights on popular data science topics, organized by fellows and scholars from the Northwestern Data Science Initiative.
This month will have a distinct format compared to previous meetings, with a stronger focus on the breakout sessions. However, we still encourage new attendees to join us and plan to round out our program through providing additional parallel sessions.
See more at: data-science-nights.org
Agenda:
6:15 - 6:30: Socializing
6:30 - 6.45: Introduction
6.45: Parallel Breakout Sessions:
* Multi-week learning groups; e.g. deep learning
* Single-evening tutorials; e.g. "getting started with data science"
* Multi-week projects
* Single-evening projects according to preference of attendees
* "Bring your own project / Code-clinic" (NEW)
Supporting Groups:
This event is supported by the Northwestern Institute for Complex Systems, the Northwestern Data Science Initiative, and the Northwestern University Postdoctoral Forum.
click to see full description

more
click to hide full description

less
Monday, February 26, 2018 at 6:30 PM - 8:30 PM
Lower Level, Chambers Hall Map
Northwestern Institute on Complex Systems (NICO)