Events
WED@NICO SEMINAR: Chris Skovron, Northwestern Data Science Scholar "What Politicians Believe About Public Opinion"
Northwestern Institute on Complex Systems (NICO)
12:00 PM
//
Lower Level, Chambers Hall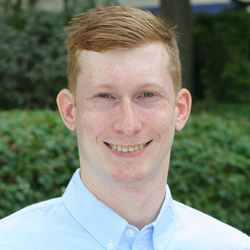 Speaker:
Chris Skovron, Data Science Scholar, Institute for Policy Research and the Northwestern Institute on Complex Systems, Northwestern University.
Title:
What Politicians Believe About Public Opinion
Abstract:
Many political advocates express frustration that public policy does not correspond with majority public opinion, even on salient issues that are the topic of significant public debate and polling. In my research, I propose a possible explanation for disconnects between public opinion and policy: politicians systematically misperceive their constituents' opinions. Using thousands of original surveys of American politicians as well as fine-grained estimates of district-level public opinion, I show that Republican politicians consistently and strongly overestimate public support for conservative issue positions. I consider possible explanations for these trends, especially how politicians perceive different citizens' likelihood of voting.
Speaker Bio:
Christopher Skovron is a political scientist who studies American politics with a focus on representation. He is a data science postdoctoral scholar at the Institute for Policy Research and the Institute on Complex Systems at Northwestern University. His research considers how people (mis)perceive public opinion in the United States. Using original data from surveys of candidates for office, political party leaders, and the public, he finds that all three groups significantly misperceive public opinion on some of the most salient issues of contemporary American politics. Pacific Standard magazine named Chris one of their "30 Top Thinkers Under 30." Chris received his Ph.D. in political science from the University of Michigan in 2017.
About the Speaker Series:
Wednesdays@NICO is a vibrant weekly seminar series focusing broadly on the topics of complex systems and data science. It brings together attendees ranging from graduate students to senior faculty who span all of the schools across Northwestern, from applied math to sociology to biology and every discipline in-between.
Live Stream:
click to see full description

more
click to hide full description

less
Wednesday, February 14, 2018 at 12:00 PM - 1:00 PM
Lower Level, Chambers Hall Map
Northwestern Institute on Complex Systems (NICO)
Data Science Nights - Nov 2022 Meeting w/ Hengyang Li (Mechanical Engineering)
Northwestern Institute on Complex Systems (NICO)
5:15 PM
//
Chambers Hall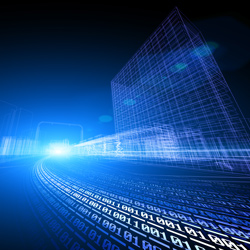 NOVEMBER MEETING: Tuesday, November 29, 2022 at 5:20pm (US Central)

In person at: Chambers Hall, 600 Foster St, Evanston, IL
or via Zoom: https://northwestern.zoom.us/j/95396859605

RSVP: Kindly RSVP if you plan to attend to reserve your spot.

DATA SCIENCE NIGHTS are monthly talks on data science techniques or applications, organized by Northwestern University graduate students and scholars. Aspiring, beginning, and advanced data scientists are welcome!

AGENDA:
5:20pm - A brief discussion on Data Project Working Group
5:30pm - Talk by Hengyang Li with Q&A, PhD Candidate,
Mechanical Engineering, Northwestern University
"Mechanistic Data Science for Mechanical Simulation and Design"
click to see full description

more
click to hide full description

less
Tuesday, November 29, 2022 at 5:15 PM - 7:00 PM
Northwestern Institute on Complex Systems (NICO)