Events
Data Science Nights @ Northwestern - Nov 6 KICKOFF MEETING
Northwestern Institute on Complex Systems (NICO)
6:30 PM
//
Lower Level, Chambers Hall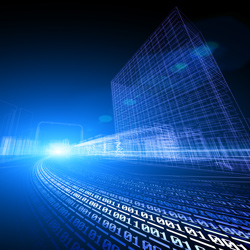 KICKOFF MEETING: November 6, 6:30pm in Chambers Hall, Evanston
LECTURE: Introduction to Machine Learning
Data Science Nights are monthly hack nights on popular data science topics, organized by fellows and scholars from the Northwestern Data Science Initiative. Each night will feature one hour of STRUCTURED programming followed by a HACKING NIGHT with data science projects or learning groups of your choice.
Aspiring, beginning, and advanced data scientists are welcome!
Want to suggest or lead a topic or project or learning group?
See more at: data-science-nights.org
Tentative Agenda:
6:30 - 6:40: Welcome
6:40 - 7:20: Adam Miller (LSSTC Data Science Fellow)
"Scikit-learn Soup to Nuts: Developing a Machine-Learning Workflow"
7:20 - 7:40: Refreshments. Introduce groups and hack pitches.
7:40: Form groups. Hacking until the end.
Supporting Groups:
This event is supported by the Northwestern Institute for Complex Systems, the Northwestern Data Science Initiative, and the Northwestern University Postdoctoral Forum.
click to see full description

more
click to hide full description

less
Monday, November 6, 2017 at 6:30 PM - 8:30 PM
Lower Level, Chambers Hall Map
Northwestern Institute on Complex Systems (NICO)