Events
CIERA Spring Interdisciplinary Colloquium: How to Find a Transiting Exoplanet: Data-driven Discovery in the Astronomical Time Domain
CIERA - Center for Interdisciplinary Exploration and Research in Astrophysics
4:00 PM
//
F160 Technological Institute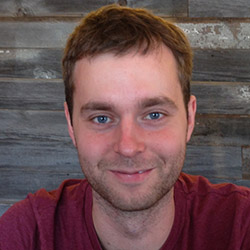 Free and open to the public. No registration or ticket required. Campus parking lots are unrestricted after 4:00 pm.
CIERA Spring Interdisciplinary Colloquium:
How to Find a Transiting Exoplanet: Data-driven Discovery in the Astronomical Time Domain
Co-hosted by Northwestern Institute on Complex Systems (NICO) & the Data Science Initiative (DSI).

Dan Foreman-Mackey
University of Washington, Sagan Postdoctoral Fellow
Talk Abstract: Thousands of exoplanets have been discovered over the past few years. These discoveries were enabled by large and homogeneous space-based time domain surveys of nearby stars, including NASA's Kepler Mission. To push the exoplanet detection threshold to the smallest planets or the longest orbital periods using these data, we combine physical models of exoplanets with data-driven models of the stars and the spacecraft. Scaling these models to be applied to hundreds of thousands of stars with tens of thousands of measurements each poses an interesting technical challenge that we have solved in close interdisciplinary collaboration. In this talk, I will describe the current and future datasets, and the basic problem of exoplanet detection. I will go on to outline the technical challenges and present some of our solutions. Finally, I will discuss how we understand the place of our Solar System in the greater context of the population of planets using these discoveries.
click to see full description

more
click to hide full description

less
Tuesday, May 16, 2017 at 4:00 PM - 5:00 PM
F160 Technological Institute Map
CIERA - Center for Interdisciplinary Exploration and Research in Astrophysics
Fall classes begin 8 a.m.
University Academic Calendar
All Day
Tuesday, September 24, 2019
University Academic Calendar
Data Science Nights - September 2019 Meeting
Northwestern Institute on Complex Systems (NICO)
6:30 PM
//
Lower Level, Chambers Hall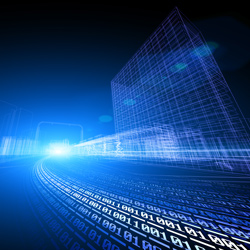 MARCH MEETING: Thursday, June 25, 2019 at 6:30pm in Chambers Hall, Evanston
DATA SCIENCE NIGHTS are monthly hack nights on popular data science topics, organized by Northwestern University graduate students and scholars. Aspiring, beginning, and advanced data scientists are welcome!
Speaker or Theme: TBA
Agenda: TBA

For more info: data-science-nights.org
Supporting Groups:
This event is supported by the Northwestern Institute for Complex Systems, and the Northwestern Data Science Initiative.
click to see full description

more
click to hide full description

less
Thursday, September 26, 2019 at 6:30 PM - 8:30 PM
Lower Level, Chambers Hall Map
Northwestern Institute on Complex Systems (NICO)