Events
CANCELLED - POSTPONED: WED@NICO SEMINAR: Alina Arseniev-Koehler, Purdue University "Stigma's Uneven Decline"
Northwestern Institute on Complex Systems (NICO)
12:00 PM
//
Lower Level, Chambers Hall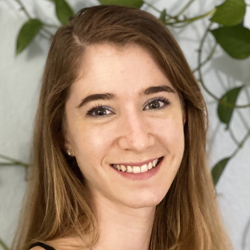 This talk is postponed and will be rescheduled. We look forward to welcoming Professor Arseniev-Koehler in the next academic year.
Speaker:

Alina Arseniev-Koehler, Assistant Professor, Sociology, Purdue University
Title:

Stigma's Uneven Decline
Abstract:
Has the stigma targeting diseases declined? We analyze 4.7 million news articles to create new measures of stigma for 106 health conditions from 1980-2018, using word embedding methods for text analysis. We then examine how this stigma changed for different types of conditions across time using mixed effects regression modeling. We find that in the 1980s, most diseases were marked by strong connotations of disgust, immorality, and negative personality traits. Since then, stigma declined dramatically for chronic illnesses: cancers, neurological conditions, genetic diseases, and many other conditions have shed most of their negative connotations. But for other types of conditions, stigma proved especially resistant to change. Across the decades, behavioral health conditions (mental illnesses, addictions, and eating disorders) persistently connoted immorality and negative personality traits. Infectious diseases remained strongly linked to attributions of disgust. Stigma has transformed from a sea of negative connotations surrounding most diseases to a narrower set of judgments targeting conditions where the primary symptoms are aberrant behaviors. (This talk is based on research with Rachel Best at the University of Michigan).
Speaker Bio:
Alina Arseniev-Koehler is a computational and cultural sociologist with substantive interests in language, health, and social categories. Alina strives to clarify core concepts and debates about cultural meaning in sociology. For example, how do individuals learn and deploy stereotypes? Empirically, Alina focuses on cases where meaning is linked to inequality and health, such as the moral meanings attached to body weight, the stigmatizing meanings of disease, and gender stereotypes. To investigate these topics, Alina uses computational methods and machine learning, especially computational text analysis.
Alina's work also circles around a methodological question: how can scientists measure meanings encoded in text data, such as news articles and social media posts? Computational text analysis requires scientists to mathematically model the nuanced ways in which human language encodes and conveys meaning. As highlighted by Alina's work, innovation in computational text analysis is tightly intertwined with innovation in theoretical understanding of meanings.
Alina received a B.A. in Sociology from University of Washington in 2014, and a master's and Ph.D. in Sociology from the University of California, Los Angeles in 2022.
About the Speaker Series:
Wednesdays@NICO is a vibrant weekly seminar series focusing broadly on the topics of complex systems and data science. It brings together attendees ranging from graduate students to senior faculty who span all of the schools across Northwestern, from applied math to sociology to biology and every discipline in-between. Please visit: https://bit.ly/WedatNICO for information on future speakers.
click to see full description

more
click to hide full description

less
Wednesday, March 8, 2023 at 12:00 PM - 1:00 PM
Lower Level, Chambers Hall Map
Northwestern Institute on Complex Systems (NICO)