Events
WED@NICO SEMINAR: Chris Kuzawa, Northwestern University "Fetal developmental plasticity as signal-noise problem: the case of nutrients and stress physiology"
Northwestern Institute on Complex Systems (NICO)
12:00 PM
//
Lower Level, Chambers Hall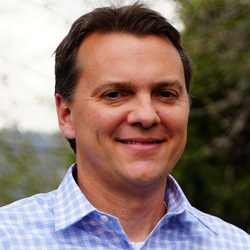 Speaker:

Chris Kuzawa, John D. MacArthur Professor, Department of Anthroplogy, Northwestern University
Title:

Fetal developmental plasticity as signal-noise problem: the case of nutrients and stress physiology
Abstract:
The stage of human development marked by greatest sensitivity and developmental plasticity occurs prior to birth, when the developing embryo and fetus are embedded within the highly regulated intrauterine environment maintained by the mother's body. In this talk, I will discuss the timescales of maternal experience that modify this milieu, with a focus on two crucial systems: nutrient metabolism and stress physiology. I will argue that elaborate and redundant maternal buffering of nutrient delivery uncouples short term variability in what the mother eats – whether negative changes like famine or improvements in the form of nutritional supplementation - from fetal nutrition and development, which instead track changes in maternal nutrition on a longer, generational timescale. In contrast, stress physiology is by design highly responsive to the mother's short-term experiences and the responsiveness of these systems have broad spill-over effects on fetal development, thus linking offspring biological and health outcomes to acute variability in maternal stress during pregnancy. I will discuss the relevance of these principles for understanding the evolution of the flow of ecological information across generations and the design of interventions aimed at harnessing early life plasticity to improve future population health.
Speaker Bio:
Chris Kuzawa and his students and collaborators use principles from anthropology and evolutionary biology to gain insights into the biological and health impacts of human developmental plasticity. Thier primary field research is conducted in Cebu, the Philippines, where they work with a large birth cohort study that enrolled more than 3,000 pregnant women in 1983 and has since followed their offspring into adulthood (now 30 years old). They use the nearly 3 decades of data available for each study participant, and recruitment of generation 3 (the grandoffspring of the original mothers), to gain a better understanding of the long-term and intergenerational impacts of early life environments on adult biology, life history, reproduction, and health. A theme of much of this work is the application of principles of developmental plasticity and evolutionary biology to issues of health. Professor Kuzawa is a member of the National Academy of Sciences and American Academy of Arts and Sciences.
Location:
In person: Chambers Hall, 600 Foster Street, Lower Level
Remote option: https://northwestern.zoom.us/j/91503621521
Passcode: NICO23
About the Speaker Series:
Wednesdays@NICO is a vibrant weekly seminar series focusing broadly on the topics of complex systems and data science. It brings together attendees ranging from graduate students to senior faculty who span all of the schools across Northwestern, from applied math to sociology to biology and every discipline in-between. Please visit: https://bit.ly/WedatNICO for information on future speakers.
click to see full description

more
click to hide full description

less
Wednesday, February 22, 2023 at 12:00 PM - 1:00 PM
Lower Level, Chambers Hall Map
Northwestern Institute on Complex Systems (NICO)