Events
WED@NICO SEMINAR: Ágnes Horvát, Northwestern University "Science on the Web: How networks bias academic communication online"
Northwestern Institute on Complex Systems (NICO)
12:00 PM
//
Lower Level, Chambers Hall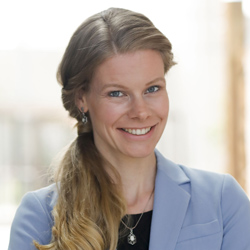 Speaker:

Ágnes Horvát - Assistant Professor, Communication Studies, School of Communication, Northwestern University
Title:

Science on the Web: How networks bias academic communication online
Abstract:
Most academics are promoting their work online. At the same time, the public, journalists, and interested governments increasingly turn to the Web for scientific information. It thus becomes ever more critical that we better understand the dynamics of online science dissemination networks. My talk presents our latest results about (1) how scientific publications spread on various types of online platforms, losing essential information; (2) how gender and ethnic inequalities impact the coverage of scholarship; and (3) how subsequently retracted articles receive more attention online. Our findings highlight crucial biases in the online sharing of science. They inform efforts to close gaps in scholars' success and curb the online spread of science-related misinformation.

Speaker Bio:
Ágnes Horvát is an Assistant Professor in Communication and Computer Science (by courtesy) at Northwestern University, where she directs the Technology and Social Behavior PhD program. Her research lies at the intersection of computational social science, social computing, and communication. Using interdisciplinary approaches from network and data science, her research group, the Lab on Innovation, Networks, and Knowledge (LINK), investigates how networks induce biased information production, sharing, and processing on digital platforms. For example, they study the impact of networks and diversity on scholarly communication, identify expressions of collective intelligence and opportunities for innovation in crowdsourcing communities, and develop tools to support creativity and predict success in culture industries. Professor Horvát received her PhD in Physics from the University of Heidelberg, Germany.
Location:
In person: Chambers Hall, 600 Foster Street, Lower Level
Remote option: https://northwestern.zoom.us/j/95881985279
Passcode: NICO23
About the Speaker Series:
Wednesdays@NICO is a vibrant weekly seminar series focusing broadly on the topics of complex systems and data science. It brings together attendees ranging from graduate students to senior faculty who span all of the schools across Northwestern, from applied math to sociology to biology and every discipline in-between. Please visit: https://bit.ly/WedatNICO for information on future speakers.
click to see full description

more
click to hide full description

less
Wednesday, February 8, 2023 at 12:00 PM - 1:00 PM
Lower Level, Chambers Hall Map
Northwestern Institute on Complex Systems (NICO)