Events
WED@NICO SEMINAR: Lightning Talks with NU Scholars!
Northwestern Institute on Complex Systems (NICO)
12:00 PM
//
Lower Level, Chambers Hall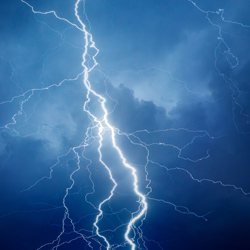 Speakers:

Emilio Lehoucq - PhD Candidate, Department of Sociology, Northwestern University

Abby Smith - PhD Candidate, Department of Statistics and Data Science, Northwestern University

Emma Zajdela - PhD Candidate, Department of Engineering Sciences and Applied Mathematics, Northwestern University
Titles and Abstracts:

Emilio Lehoucq - Do Americans Think the Digital Economy is Fair? Using Supervised Learning to Explore Evaluations of Predictive Automation
Predictive automation is a pervasive and archetypical example of the digital economy. Studying how Americans evaluate predictive automation is important because it affects corporate and state governance. However, we have relevant questions unanswered. We lack comparisons across use cases using a nationally representative sample. We also have yet to determine what are the key predictors of evaluations of predictive automation. This article uses the American Trends Panel's 2018 wave (n=4,594) to study whether American adults think predictive automation is fair across four use cases: helping credit decisions, assisting parole decisions, filtering job applicants based on interview videos, and assessing job candidates based on resumes. Results from lasso regressions trained with 112 predictors reveal that people's evaluations of predictive automation align with their views about social media, technology, and politics.
Abby Smith - The Impact of Entity Resolution on Observed Social Network Structure
Deduplication, also referred to as "entity resolution", is a common and crucial pre-processing step in the construction of social networks. Traditional deduplication methods compare the attributes (such as name and age) of potential matching pairs to estimate a match probability for a pair. In social network datasets, we can also use relational information (e.g., a person's network ties) in deduplication. My work is focused on methods for evaluating entity resolution in a network setting, measuring the sensitivity of entity resolution results to choices in tuning parameters, and the downstream impacts these parameter choices can have on network metrics and topologies such as degree, closeness, and connectivity. I apply the evaluation methods to two real-world ego-centric network studies, (i) Care2Hope, a respondent-driven sample of rural people who use drugs (PWUD) in Appalachian Kentucky, and (ii) RADAR, a longitudinal network study of young men in Chicago who have sex with men.
Emma Zajdela - Back in Fashion - Modeling the Cyclical Dynamics of Trends
Common wisdom holds that fashion is cyclical, with talk of trends coming "back," from bell-bottom jeans to miniskirts. Historically, a lack of quantitative data posed a barrier to explicit mathematical study of this system, however, newly digitized historical records now make such work possible. This talk will present analysis from a new database we constructed quantifying tens of thousands of images of clothing from 1869 to present day. It will describe approaches to modeling the cyclical dynamics of fashion observed in the dataset. Large-scale social phenomena such as fashion trends are of intrinsic interest themselves, but can also help elucidate the interplay of creativity, differentiation, conformity, and diffusion of ideas in broader human systems. Acknowledgements: This work was supported by the NSF Graduate Research Fellowship and the NICO Intersection Science Fellowship.
Location:
In person: Chambers Hall, 600 Foster Street, Lower Level
Remote option: https://northwestern.zoom.us/j/92972622141
Passcode: NICO23
About the Speaker Series:
Wednesdays@NICO is a vibrant weekly seminar series focusing broadly on the topics of complex systems and data science. It brings together attendees ranging from graduate students to senior faculty who span all of the schools across Northwestern, from applied math to sociology to biology and every discipline in-between. Please visit: https://bit.ly/WedatNICO for information on future speakers.
click to see full description

more
click to hide full description

less
Wednesday, February 1, 2023 at 12:00 PM - 1:00 PM
Lower Level, Chambers Hall Map
Northwestern Institute on Complex Systems (NICO)