Events
Data Science Nights - Oct 2022 Meeting w/ NU Researchers
Northwestern Institute on Complex Systems (NICO)
5:15 PM
//
Chambers Hall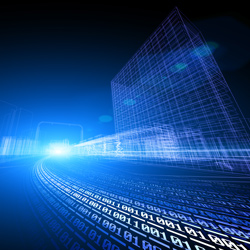 OCTOBER MEETING: Tuesday, October 25, 2022 at 5:20pm (US Central) in person at Chambers Hall, Lower Level
Note: this month's meeting is in person only.

DATA SCIENCE NIGHTS are monthly talks on data science techniques or applications, organized by Northwestern University graduate students and scholars. Aspiring, beginning, and advanced data scientists are welcome!

AGENDA:
5:20pm - Data Science Night Meet and Greet
5:30pm - Talk by Spencer Hong with Q&A "The History of Genomics Told through Machine Learning"
6:00pm - Talk by Yingkang Xie with Q&A "Platform Leakage: Incentive Conflicts in Two-Sided Markets"
SPEAKERS:
Spencer Hong, 3rd-year PhD Student, Chemical and Biological Engineering, McCormick School of Engineering
Yingkang Xie, 5th-year PhD Student, Marketing, Kellogg School of Management
click to see full description

more
click to hide full description

less
Tuesday, October 25, 2022 at 5:15 PM - 8:00 PM
Northwestern Institute on Complex Systems (NICO)