Events
WED@NICO WEBINAR: Konrad Kording, University of Pennsylvania "Quasiexperimental causality in neuroscience"
Northwestern Institute on Complex Systems (NICO)
12:00 PM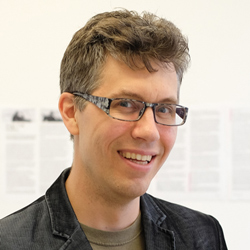 Speaker:
Konrad Kording, Penn Integrated Knowledge Professor, University of Pennsylvania
Title:
Quasiexperimental causality in neuroscience
Abstract:
I will review ways in which neuroscientists try to infer causality in the world. I will give some intuitions on why causality is so hard in practice. Then I will review how quasiexperimental techniques may give us causality in some cases where currently popular approaches may not.
Speaker Bio:
Dr. Kording's (He/Him) is trying to understand how the world and in particular the brain works using data. Early research in the lab focused on computational neuroscience and in particular movement. But as the approaches matured, the focus has more been on discovering ways in which new data sources as well as emerging data analysis can enable awesome possibilities. The current focus is on Causality in Data science applications - how do we know how things work if we can not randomize? But we are also very much excited about understanding how the brain does credit assignment. Our style of working is transdisciplinary, we collaborate on virtually every project.
Webinar:
https://northwestern.zoom.us/j/92583896352
Passcode: nico
About the Speaker Series:
Wednesdays@NICO is a vibrant weekly seminar series focusing broadly on the topics of complex systems and data science. It brings together attendees ranging from graduate students to senior faculty who span all of the schools across Northwestern, from applied math to sociology to biology and every discipline in-between. Please visit: https://bit.ly/WedatNICO for information on future speakers.
click to see full description

more
click to hide full description

less
Wednesday, November 10, 2021 at 12:00 PM - 1:00 PM
Northwestern Institute on Complex Systems (NICO)
Data Science Nights - Nov 2022 Meeting w/ Hengyang Li (Mechanical Engineering)
Northwestern Institute on Complex Systems (NICO)
5:15 PM
//
Chambers Hall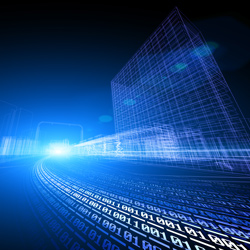 NOVEMBER MEETING: Tuesday, November 29, 2022 at 5:20pm (US Central)

In person at: Chambers Hall, 600 Foster St, Evanston, IL
or via Zoom: https://northwestern.zoom.us/j/95396859605

RSVP: Kindly RSVP if you plan to attend to reserve your spot.

DATA SCIENCE NIGHTS are monthly talks on data science techniques or applications, organized by Northwestern University graduate students and scholars. Aspiring, beginning, and advanced data scientists are welcome!

AGENDA:
5:20pm - A brief discussion on Data Project Working Group
5:30pm - Talk by Hengyang Li with Q&A, PhD Candidate,
Mechanical Engineering, Northwestern University
"Mechanistic Data Science for Mechanical Simulation and Design"
click to see full description

more
click to hide full description

less
Tuesday, November 29, 2022 at 5:15 PM - 7:00 PM
Northwestern Institute on Complex Systems (NICO)