Events
WED@NICO WEBINAR: Katherine Amato, Northwestern U "Using anthropology to integrate evolutionary perspectives into microbiome research"
Northwestern Institute on Complex Systems (NICO)
12:00 PM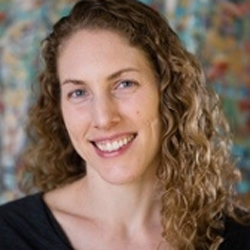 Speaker:
Katherine Amato, Assistant Professor, Department of Anthropology, Northwestern University
Title:
Using anthropology to integrate evolutionary perspectives into microbiome research
Abstract:
Because of their myriad influences on host phenotypes, gut microbes likely play an important role in shaping host ecology and evolution. However, much of microbiome research to date has been primarily either biomedical or focused on microbial ecology and evolution. Anthropology provides a robust framework from which to examine potential influences of the gut microbiome on host ecology and evolution. Here I use an anthropological perspective to outline a general framework for exploring the relationship between gut microbes and host ecology and evolution, focusing specifically on bioenergetics and life history theory. I use examples from my work with primates to highlight advances and remaining gaps in our knowledge in this area. While we have preliminary evidence that the gut microbiome may be influencing host survival and reproduction in different environmental contexts, there remains a paucity of data that should be built upon moving forward. Data linking host inter-specific differences in the gut microbiome to host physiology and ecology also provide promising new angles from which to examine host-microbe interactions from an evolutionary perspective. As more studies targeting these questions accumulate, the microbiome has the potential to transform the fields of host physiology, ecology, and evolution, and vice versa.
Speaker Bio:
Dr. Amato is a biological anthropologist at Northwestern University studying the influence of gut microbes on host ecology and evolution. Her research examines how changes in the gut microbiota impact host nutrition, energetics, and health. She uses non-human primates as models for studying host-gut microbe interactions in selective environments and for providing comparative insight into the evolution of the human gut microbiota. Her main foci are understanding how the gut microbiome may buffer hosts during periods of nutritional stress and how the gut microbiome programs normal inter-specific differences in host metabolism. In this realm, she is also interested in global variation in the human gut microbiome and its implications for local human adaptation. Dr. Amato obtained her A.B. in Biology from Dartmouth College and her Ph.D. in Ecology, Evolution and Conservation Biology from the University of Illinois at Urbana-Champaign. She completed a postdoc at the University of Colorado Boulder. She is now an Assistant Professor in the Department of Anthropology at Northwestern University. She is also affiliated with the Interdisciplinary Biological Sciences Graduate Program and sits on the Executive Committee of the Northwestern Institute on Complex Systems. Dr. Amato is the President of the Midwest Primate Interest Group, an Associate Editor at Microbiome, an Editorial Board member at Folia Primatologica, and a Fellow for the Canadian Institute of Advanced Research's 'Humans and the Microbiome' Program.
Webinar:
https://northwestern.zoom.us/j/96195982317
Passcode: nico
About the Speaker Series:
Wednesdays@NICO is a vibrant weekly seminar series focusing broadly on the topics of complex systems and data science. It brings together attendees ranging from graduate students to senior faculty who span all of the schools across Northwestern, from applied math to sociology to biology and every discipline in-between. Please visit: https://bit.ly/WedatNICO for information on future speakers.
click to see full description

more
click to hide full description

less
Wednesday, November 3, 2021 at 12:00 PM - 1:00 PM
Northwestern Institute on Complex Systems (NICO)