Events
Commencement
University Academic Calendar
All Day
University Academic Calendar
Spring classes end
University Academic Calendar
All Day
University Academic Calendar
Fall classes begin (No Northwestern Monday in Fall)
University Academic Calendar
All Day
Tuesday, September 19, 2023
University Academic Calendar
WED@NICO SEMINAR: Fall Seminar Series starts September 27th
Northwestern Institute on Complex Systems (NICO)
12:00 PM
//
Lower Level, Chambers Hall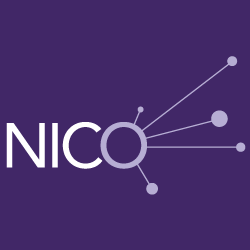 The Wednesdays@NICO Seminar series will return in the fall on September 27, 2023. The full list of speakers will be posted in early September.
We appreciate recommendations from the NICO community! To suggest a speaker, please fill out this survey: https://bit.ly/NICOSpeakers
Location:
In person at Chambers Hall, 600 Foster St, Evanston, IL., and online via Zoom.
About the Speaker Series:
Wednesdays@NICO is a vibrant weekly seminar series focusing broadly on the topics of complex systems and data science. It brings together attendees ranging from graduate students to senior faculty who span all of the schools across Northwestern, from applied math to sociology to biology and every discipline in-between. Please visit: https://bit.ly/WedatNICO for information on future speakers.
click to see full description

more
click to hide full description

less
Wednesday, September 27, 2023 at 12:00 PM - 1:00 PM
Lower Level, Chambers Hall Map
Northwestern Institute on Complex Systems (NICO)