Events
WED@NICO WEBINAR: Lillian Lee, Cornell University "Online Discussion Dynamics: Early prediction of controversy; content removal as a moderation strategy"
Northwestern Institute on Complex Systems (NICO)
12:00 PM
Speaker:
Lillian Lee, Charles Roy Davis Professor, Department of Computer Science and Department of Information Science, Cornell University
Title:
Online Discussion Dynamics: Early prediction of controversy; content removal as a moderation strategy
Abstract:
Part One: Controversial posts are those that split the preferences of a community, receiving both significant positive and significant negative feedback. Our inclusion of the word "community" here is deliberate: what is controversial to some audiences may not be so to others. Using data from several different communities on reddit.com, we predict the ultimate controversiality of posts, leveraging features drawn from both the textual content and the tree structure of the early comments that initiate the discussion. We find that even when only a handful of comments are available, e.g., the first 5 comments made within 15 minutes of the original post, discussion features often add predictive capacity to strong content-and-rate only baselines. Additional experiments on domain transfer suggest that conversation-structure features often generalize to other communities better than conversation-content features do.
Part Two: Moderators of online communities often employ comment deletion as a tool. We ask here whether, beyond the positive effects of shielding a community from undesirable content, does comment removal actually cause the behavior of the comment's author to improve? We examine this question in a particularly well-moderated community, the ChangeMyView subreddit. The standard analytic approach of interrupted time-series analysis unfortunately cannot answer this question of causality because it fails to distinguish the effect of having made a non-compliant comment from the effect of being subjected to moderator removal of that comment. We therefore leverage a "delayed feedback" approach based on the observation that some users may remain active between the time when they posted the non-compliant comment and the time when that comment is deleted. Applying this approach to such users, we reveal the causal role of comment deletion in reducing immediate noncompliance rates, although we do not find evidence of it having a causal role in inducing other behavior improvements. Our work thus empirically demonstrates both the promise and some potential limits of content removal as a positive moderation strategy, and points to future directions for identifying causal effects from observational data
Joint work with Cristian Danescu-Niculescu-Mizil, Jack Hessel, Kumar Bhargav Srinivasan, Chenhao Tan
Speaker Bio:
Lillian Lee is the Charles Roy Davies professor in the departments of computer science and of information science at Cornell University. Her research interests include natural language processing and computational social science. She is a AAAI Fellow, an ACL Fellow, and an ACM Fellow, and a former Sloan Fellow. She received one of three inaugural awards for the Test of Time (2002-2012) Paper on Computational Linguistics (joint with Bo Pang), and best paper awards at NAACL 2004 (joint with Regina Barzilay) and the IJCAI 2016 Natural Language Processing meets Journalism workshop (joint with Liye Fu and Cristian Danescu-Niculescu-Mizil). She earned a citation in "Top Picks: Technology Research Advances of 2004" by Technology Research News (also joint with Regina Barzilay). Her co-authored work has received several mentions in the popular press, including The New York Times, NPR's All Things Considered, and NBC's The Today Show.
Webinar:
Zoom link: https://northwestern.zoom.us/j/99055485716
Passcode: nico
About the Speaker Series:
Wednesdays@NICO is a vibrant weekly seminar series focusing broadly on the topics of complex systems and data science. It brings together attendees ranging from graduate students to senior faculty who span all of the schools across Northwestern, from applied math to sociology to biology and every discipline in-between. Please visit: https://bit.ly/WedatNICO for information on future speakers.
click to see full description

more
click to hide full description

less
Wednesday, May 19, 2021 at 12:00 PM - 1:00 PM
Northwestern Institute on Complex Systems (NICO)
Data Science Nights - June 2021 Meeting (Speaker: Juandalyn Burke)
Northwestern Institute on Complex Systems (NICO)
5:15 PM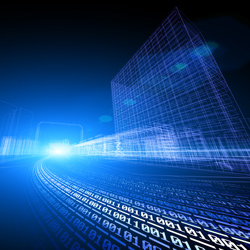 JUNE MEETING: Tuesday, June 29, 2021 at 5:30pm (US Central) via Zoom and Gather
DATA SCIENCE NIGHTS are monthly hack nights on popular data science topics, organized by Northwestern University graduate students and scholars. Aspiring, beginning, and advanced data scientists are welcome!
AGENDA:
5:15: Welcome to Data Science Nights via Zoom
* Zoom Link: https://northwestern.zoom.us/j/99588631168
5:30: Presentation by Juandalyn Burke, University of Washington
6:00: Hacking session via Gather
* Gather link: https://gather.town/app/UCTJAHOgQi2FLx4O/DSN
SPEAKER: Juandalyn Burke, Ph.D. Candidate, Biomedical Informatics and Medical Education Department, University of Washington
TOPIC: Using an Ecological Inference Software Tool to Detect Vote Dilution

The most basic characteristic of a democratic system is the right to vote. The Voting Rights Act (VRA) of 1965 was established to ensure fair voting practices were enacted and that elected officials were representative of the community they served. The VRA prohibits unfair and discriminatory voting practices, including racially polarized voting and vote dilution, based on the race or an individual's association with minority language groups. However, in the United States, violations of the VRA are difficult to prove because information on race and ethnicity is not collected in the voting process. By definition, racially polarized voting occurs when distinct racial or ethnic groups vote divergently to elect their separate candidates of choice. Vote dilution occurs when the racial majority group votes to block the minority group from electing their preferred candidate. The eiCompare software package detects both racially polarized voting and vote dilution by inferring the race or ethnicity of the voters in a population using several methods of ecological inference. We improved and added features to the eiCompare package including: geocoding, more accurate procedures in detecting the race of voters, better visualization of ecological inference outcomes, parallel processing, and analysis of historical voting data. We think these new features will allow for better detection of racially polarized voting and vote dilution and will help to support evidence presented in voting rights litigation.
ADDITIONAL HACKING SESSION INFO
For anyone interested in building and analyzing networks, Jenny Liu will be at the "hack" sessions with code related to networks. The goal will be to go through some basic exercises from a book, then move onto reproducing the results of some papers.
For more info: data-science-nights.org
Supporting Groups:
This event is supported by the Northwestern Institute for Complex Systems and the Northwestern Data Science Initiative.
click to see full description

more
click to hide full description

less
Tuesday, June 29, 2021 at 5:15 PM - 7:30 PM
Northwestern Institute on Complex Systems (NICO)