Events
WED@NICO WEBINAR: Hannes Schwandt, Northwestern University "Socioeconomic Decline and Death: Midlife Impacts of Graduating in a Recession"
Northwestern Institute on Complex Systems (NICO)
12:00 PM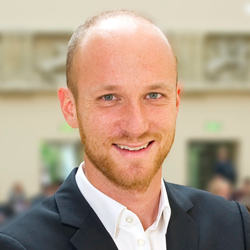 Speaker:
Hannes Schwandt, Assistant Professor, School of Education and Social Policy (SESP), Northwestern University, and Faculty Fellow, Institute for Policy Research (IPR)
Title:
Socioeconomic Decline and Death: Midlife Impacts of Graduating in a Recession
Abstract:
This paper uses several large cross-sectional data sources and a new approach to estimate midlife effects of entering the labor market in a recession on mortality by cause and various measures of socioeconomic status. We find that cohorts coming of age during the deep recession of the early 1980s suffer increases in mortality that appear in their late 30s and further strengthen through age 50. We show these mortality impacts are driven by disease-related causes such as heart disease, lung cancer, and liver disease, as well as drug overdoses. At the same time, unlucky middle-aged labor market entrants earn less and work more while receiving less welfare support. They are also less likely to be married, more likely to be divorced, and experience higher rates of childlessness. Our findings demonstrate that temporary disadvantages in the labor market during young adulthood can have substantial impacts on life time outcomes, can affect life and death in middle age, and go beyond the transitory initial career effects typically studied
Speaker Bio:
Hannes Schwandt's research agenda lies at the intersection of health economics, labor economics, and economic demography and focuses on the role of physical and mental health in determining economic inequality. Core research questions include how economic crises impact health and human capital trajectories; and how (non-COVID-19) infectious disease impair population health and disrupt economic productivity. Hannes' research has been published in general interest journals, such as Science and PNAS, and it is frequently covered by leading media outlets, such as New York Times, Washington Post, the Economist, and NPR. At Northwester, Hannes is teaching a new course on "The Economics of Health, Human Capital, and Happiness." Hannes received his PhD in Economics at Universitat Pompeu Fabra in Barcelona and help positions at Princeton and University of Zurich as a post-doc and assistant professor, respectively, before joining Northwestern in 2018.
Webinar:
Zoom link: https://northwestern.zoom.us/j/94114961488
Passcode: nico
About the Speaker Series:
Wednesdays@NICO is a vibrant weekly seminar series focusing broadly on the topics of complex systems and data science. It brings together attendees ranging from graduate students to senior faculty who span all of the schools across Northwestern, from applied math to sociology to biology and every discipline in-between. Please visit: https://bit.ly/WedatNICO for information on future speakers.
click to see full description

more
click to hide full description

less
Wednesday, April 21, 2021 at 12:00 PM - 1:00 PM
Northwestern Institute on Complex Systems (NICO)