Events
WED@NICO WEBINAR: Lorien Jasny, University of Exeter
Northwestern Institute on Complex Systems (NICO)
12:00 PM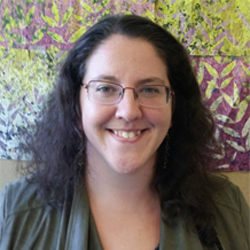 Speaker:
Lorien Jasny, Lecturer in Political and Environmental Network Analysis, University of Exeter
Title:
Can conversation change minds: applying mental models to the UC Davis Adaptive Rangeland Management study
Abstract:
This project combines networks of mental models and conversation dynamics to understand collaboration and deliberation in a small group. We brought interested stakeholders (ranchers, conservationists, and government rangeland managers) to visit a piece of UC Davis rangeland and develop a management strategy. Prior to group discussion, we surveyed 4 groups of respondents (a homogenous group from each category of ranchers, conservationists, and government rangeland managers as well as one mixed group) about the management decisions they would make. In particular, we were interested in how these respondents linked the methods they would use to the goals they set. We thus have bipartite networks for each individual respondent where the tie indicates that a given method should be used to achieve a given goal. After the group discussion, we then asked each individual to make any changes they felt were appropriate to their network of responses about goals and methods that they had given before discussion. We use Butts' Informant Accuracy Model (2003) to look at the cultural consensus within groups and compare it to change over time. We find the most change in linkages between goals and methods (rather than new goals and methods), and we find in all cases that individuals do indeed change to be more like the rest of the group.
Speaker Bio:
Lorien Jasny is a computational social scientist in the Department of Politics at the University of Exeter. Her work focuses on questions of public involvement and engagement in environmental decision making. In my research I explore two related themes – how the structure and dynamics of inter-organizational networks affect policy change, and how the structure and dynamics of belief networks affect behavioral change. Substantively, she studies how people try to bring about societal change in response to political and environmental concerns. Methodologically, the need to grapple with these often complex phenomena requires the use and development of techniques for handling large, dynamic, and relational datasets.
Webinar:
Video of this talk can be found on our YouTube Channel.
About the Speaker Series:
Wednesdays@NICO is a vibrant weekly seminar series focusing broadly on the topics of complex systems and data science. It brings together attendees ranging from graduate students to senior faculty who span all of the schools across Northwestern, from applied math to sociology to biology and every discipline in-between. Please visit: https://bit.ly/WedatNICO for information on future speakers.
click to see full description

more
click to hide full description

less
Wednesday, February 24, 2021 at 12:00 PM - 1:00 PM
Northwestern Institute on Complex Systems (NICO)
Data Science Nights - June 2021 Meeting (Speaker: Juandalyn Burke)
Northwestern Institute on Complex Systems (NICO)
5:15 PM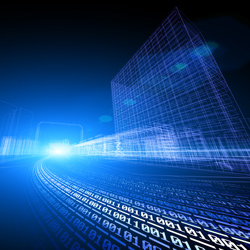 JUNE MEETING: Tuesday, June 29, 2021 at 5:30pm (US Central) via Zoom and Gather
DATA SCIENCE NIGHTS are monthly hack nights on popular data science topics, organized by Northwestern University graduate students and scholars. Aspiring, beginning, and advanced data scientists are welcome!
AGENDA:
5:15: Welcome to Data Science Nights via Zoom
* Zoom Link: https://northwestern.zoom.us/j/99588631168
5:30: Presentation by Juandalyn Burke, University of Washington
6:00: Hacking session via Gather
* Gather link: https://gather.town/app/UCTJAHOgQi2FLx4O/DSN
SPEAKER: Juandalyn Burke, Ph.D. Candidate, Biomedical Informatics and Medical Education Department, University of Washington
TOPIC: Using an Ecological Inference Software Tool to Detect Vote Dilution

The most basic characteristic of a democratic system is the right to vote. The Voting Rights Act (VRA) of 1965 was established to ensure fair voting practices were enacted and that elected officials were representative of the community they served. The VRA prohibits unfair and discriminatory voting practices, including racially polarized voting and vote dilution, based on the race or an individual's association with minority language groups. However, in the United States, violations of the VRA are difficult to prove because information on race and ethnicity is not collected in the voting process. By definition, racially polarized voting occurs when distinct racial or ethnic groups vote divergently to elect their separate candidates of choice. Vote dilution occurs when the racial majority group votes to block the minority group from electing their preferred candidate. The eiCompare software package detects both racially polarized voting and vote dilution by inferring the race or ethnicity of the voters in a population using several methods of ecological inference. We improved and added features to the eiCompare package including: geocoding, more accurate procedures in detecting the race of voters, better visualization of ecological inference outcomes, parallel processing, and analysis of historical voting data. We think these new features will allow for better detection of racially polarized voting and vote dilution and will help to support evidence presented in voting rights litigation.
ADDITIONAL HACKING SESSION INFO
For anyone interested in building and analyzing networks, Jenny Liu will be at the "hack" sessions with code related to networks. The goal will be to go through some basic exercises from a book, then move onto reproducing the results of some papers.
For more info: data-science-nights.org
Supporting Groups:
This event is supported by the Northwestern Institute for Complex Systems and the Northwestern Data Science Initiative.
click to see full description

more
click to hide full description

less
Tuesday, June 29, 2021 at 5:15 PM - 7:30 PM
Northwestern Institute on Complex Systems (NICO)