Events
WED@NICO WEBINAR: Susanna Manrubia, Spanish National Centre for Biotechnology (CSIC)
Northwestern Institute on Complex Systems (NICO)
12:00 PM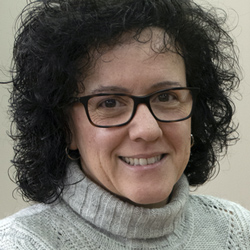 Speaker:
Susanna Manrubia, Associate Professor, Spanish National Centre for Biotechnology (CSIC)
Title:
Evolutionary consequences of genotype spaces architecture: theoretical results and some empirical observations
Abstract:
Understanding how genotypes map onto phenotypes, fitness, and eventually organisms is arguably the next major missing piece needed to update evolutionary theory. Though we are still far from achieving a complete picture of these relationships, our current understanding of simpler questions, such as the structure induced in the space of genotypes by sequences mapped to molecular structures (the so-called genotype-phenotype map), has revealed important facts that deeply affect the dynamical description of evolutionary processes. We will present computational and theoretical advances towards characterizing the networked structure of genotype spaces, briefly describe some dynamical implications for sequence populations, and present related empirical results.
Speaker Bio:
Susanna Manrubia studied physics at the Universitat de Barcelona, and received her doctoral degree in 1996. She was a Humboldt fellow of the Max Planck Society at the Fritz-Haber-Institut in Berlin and a postdoctoral researcher at the MPI of Colloids and Interfaces in Golm. After several years at the Center for Astrobiology in Madrid, she is since 2014 associate professor of Molecular Biology and Biotechnology at the National Centre for Biotechnology (CSIC, Madrid). She focuses on developing theoretical and computational descriptions of biological phenomena, from the genome to large-scale evolution, and maintains close collaborations with experimentalists. Her interests include as well the emergence of cultural patterns and collective social behaviour. She has published over 130 peer reviewed articles and three books, was Section Editor for BMC Evolutionary Biology and is current member of the Editorial Board of Virus Evolution.
Webinar:
Video of this talk can be found on our YouTube Channel.
About the Speaker Series:
Wednesdays@NICO is a vibrant weekly seminar series focusing broadly on the topics of complex systems and data science. It brings together attendees ranging from graduate students to senior faculty who span all of the schools across Northwestern, from applied math to sociology to biology and every discipline in-between. Please visit: https://bit.ly/WedatNICO for information on future speakers.
click to see full description

more
click to hide full description

less
Wednesday, February 17, 2021 at 12:00 PM - 1:00 PM
Northwestern Institute on Complex Systems (NICO)
Data Science Nights - Nov 2022 Meeting w/ Hengyang Li (Mechanical Engineering)
Northwestern Institute on Complex Systems (NICO)
5:15 PM
//
Chambers Hall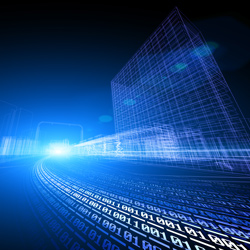 NOVEMBER MEETING: Tuesday, November 29, 2022 at 5:20pm (US Central)

In person at: Chambers Hall, 600 Foster St, Evanston, IL
or via Zoom: https://northwestern.zoom.us/j/95396859605

RSVP: Kindly RSVP if you plan to attend to reserve your spot.

DATA SCIENCE NIGHTS are monthly talks on data science techniques or applications, organized by Northwestern University graduate students and scholars. Aspiring, beginning, and advanced data scientists are welcome!

AGENDA:
5:20pm - A brief discussion on Data Project Working Group
5:30pm - Talk by Hengyang Li with Q&A, PhD Candidate,
Mechanical Engineering, Northwestern University
"Mechanistic Data Science for Mechanical Simulation and Design"
click to see full description

more
click to hide full description

less
Tuesday, November 29, 2022 at 5:15 PM - 7:00 PM
Northwestern Institute on Complex Systems (NICO)