Events
WED@NICO WEBINAR: Noah Askin, INSEAD
Northwestern Institute on Complex Systems (NICO)
12:00 PM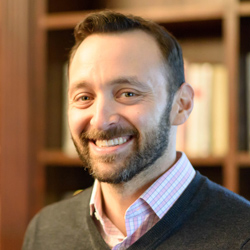 Speaker:
Noah Askin, Assistant Professor of Organisational Behaviour, INSEAD
Title:
Two Pathways to Creativity: How Collaboration Leads to Novelty in Popular Music
Abstract:
All cultural production starts with creativity. And despite the popular myth of the lone creative genius, it is well understood that creativity is a collaborative endeavor. Most research in sociology—particularly in the social network tradition—focuses on the structural dimension of collaboration, proposing that access to diverse collaborators unlocks creative production through exposure to diverse ideas and influences. Building on work in social psychology that examines the role of contextual factors in facilitating (or inhibiting) creativity, we argue that collaboration can foster creativity via a second path: via exposure to creative alters who provide inspiration and support during the creative process. Leveraging original data on over 25,000 musicians and 600,000 songs, we construct a feature-based measure of creative output (i.e., song novelty) and then estimate how artists' collaboration networks affect their propensity to produce novel work—via access to diverse ideas or exposure to creative alters. Findings provide evidence of the two pathways to creativity and suggest that they interact in counter-intuitive ways. Better accounting for the sources of creative influence generates new insights into the production of novelty in music and the social organization of creativity itself.
Speaker Bio:
Noah Askin is an Assistant Professor of Organisational Behaviour at INSEAD in Fontainebleau. His research interests include social and cultural networks, the drivers and consequences of creativity and innovation (particularly in the music industry), the production and consumption of culture, and the dynamics of organisational and individual status. His research is divided among these interests in two streams. The first is around the creation and performance of cultural products: music chart and industry dynamics, the factors that contribute to creativity (especially the role played by diversity of one's connections), the tradeoffs associated with being innovative, the implications of the shift to digital distribution, and the analysis of culture using big data. The second area of research is around the role and impact of network- and rankings-based status on organisations. His work, which has garnered him recognition on the Thinkers 50 Radar list, has appeared in Administrative Science Quarterly, American Sociological Review, computational social science publications, and been covered in the press by Rolling Stone, The Economist, Forbes, Business Insider, Quartz.com, The Times of London, M Magazine, the New York Post, and music industry blogs.
Webinar:
Webinar link: https://northwestern.zoom.us/j/96945660289
Passcode: nico
ID: 969 4566 0289
About the Speaker Series:
Wednesdays@NICO is a vibrant weekly seminar series focusing broadly on the topics of complex systems and data science. It brings together attendees ranging from graduate students to senior faculty who span all of the schools across Northwestern, from applied math to sociology to biology and every discipline in-between. Please visit: https://bit.ly/WedatNICO for information on future speakers.
click to see full description

more
click to hide full description

less
Wednesday, February 10, 2021 at 12:00 PM - 1:00 PM
Northwestern Institute on Complex Systems (NICO)