Events
WED@NICO WEBINAR: Tina Eliassi-Rad, Northeastern University
Northwestern Institute on Complex Systems (NICO)
12:00 PM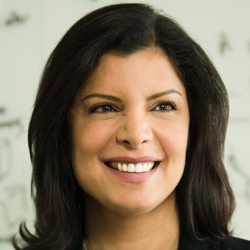 Speaker:
Tina Eliassi-Rad, Professor, Khoury College of Computer Sciences, Northeastern University
Title:
Geometric and Topological Graph Analysis for Machine Learning
Abstract:
This talk has two parts: (1) geometric analysis for graph embedding and (2) topological analysis for graph distances. First, graph embedding seeks to build an accurate low-dimensional representation of a graph. This low-dimensional representation is then used for various downstream tasks such as link prediction. One popular approach is Laplacian Eigenmaps, which constructs a graph embedding based on the spectral properties of the Laplacian matrix of a graph. The intuition behind it, and many other embedding techniques, is that the embedding of a graph must respect node similarity: similar nodes must have embeddings that are close to one another. We dispose of this distance-minimization assumption. In its place, we use the Laplacian matrix to find an embedding with geometric properties (instead of spectral ones) by leveraging the simplex geometry of the graph. We introduce Geometric Laplacian Eigenmap Embedding (or GLEE for short) and demonstrate that it outperforms various other techniques (including Laplacian Eigenmaps) in the tasks of graph reconstruction and link prediction. This work is joint with Leo Torres and Kevin Chan, and was published in the Journal of Complex Networks in March 2020. Second, measuring graph distance is a fundamental task in graph mining. For graph distance, determining the structural dissimilarity between networks is an ill-defined problem, as there is no canonical way to compare two networks. Indeed, many of the existing approaches for network comparison differ in their heuristics, efficiency, interpretability, and theoretical soundness. Thus, having a notion of distance that is built on theoretically robust first principles and that is interpretable with respect to features ubiquitous in complex networks would allow for a meaningful comparison between different networks. We rely on the theory of the length spectrum function from algebraic topology, and its relationship to the non-backtracking cycles of a graph, in order to introduce the Non-Backtracking Spectral Distance (NBD) for measuring the distance between undirected, unweighted graphs. NBD is interpretable in terms of features of complex networks such as presence of hubs and triangles. We showcase the ability of NBD to discriminate between networks in both real and synthetic data sets. This work is joint with Leo Torres and Pablo Suarez-Serrato, and was published in the Journal of Applied Network Science in June 2019.
Speaker Bio:
Tina Eliassi-Rad is a Professor of Computer Science at Northeastern University in Boston, MA. She is also a core faculty member at Northeastern's Network Science Institute. Prior to joining Northeastern, Tina was an Associate Professor of Computer Science at Rutgers University; and before that she was a Member of Technical Staff and Principal Investigator at Lawrence Livermore National Laboratory. Tina earned her Ph.D. in Computer Sciences (with a minor in Mathematical Statistics) at the University of Wisconsin-Madison. Her research is at the intersection data mining, machine learning, and network science. She has over 100 peer-reviewed publications (including a few best paper and best paper runner-up awardees); and has given over 200 invited talks and 14 tutorials. Tina's work has been applied to personalized search on the World-Wide Web, statistical indices of large-scale scientific simulation data, fraud detection, mobile ad targeting, cyber situational awareness, and ethics in machine learning. Her algorithms have been incorporated into systems used by the government and industry (e.g., IBM System G Graph Analytics) as well as open-source software (e.g., Stanford Network Analysis Project). In 2017, Tina served as the program co-chair for the ACM SIGKDD International Conference on Knowledge Discovery and Data Mining (a.k.a. KDD, which is the premier conference on data mining) and as the program co-chair for the International Conference on Network Science (a.k.a. NetSci, which is the premier conference on network science). In 2020, she served as the program co-chair for the International Conference on Computational Social Science (a.k.a. IC2S2, which is the premier conference on computational social science). Tina received an Outstanding Mentor Award from the Office of Science at the US Department of Energy in 2010; became a Fellow of the ISI Foundation in Turin Italy in 2019; and was named one of the 100 Brilliant Women in AI Ethics for 2021.
Webinar:
Webinar link: https://northwestern.zoom.us/j/95878198317
Passcode: nico
ID: 958 7819 8317
About the Speaker Series:
Wednesdays@NICO is a vibrant weekly seminar series focusing broadly on the topics of complex systems and data science. It brings together attendees ranging from graduate students to senior faculty who span all of the schools across Northwestern, from applied math to sociology to biology and every discipline in-between. Please visit: https://bit.ly/WedatNICO for information on future speakers.
click to see full description

more
click to hide full description

less
Wednesday, February 3, 2021 at 12:00 PM - 1:00 PM
Northwestern Institute on Complex Systems (NICO)
Data Science Nights - June 2021 Meeting (Speaker: Juandalyn Burke)
Northwestern Institute on Complex Systems (NICO)
5:15 PM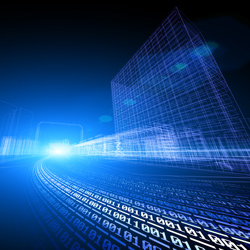 JUNE MEETING: Tuesday, June 29, 2021 at 5:30pm (US Central) via Zoom and Gather
DATA SCIENCE NIGHTS are monthly hack nights on popular data science topics, organized by Northwestern University graduate students and scholars. Aspiring, beginning, and advanced data scientists are welcome!
AGENDA:
5:15: Welcome to Data Science Nights via Zoom
* Zoom Link: https://northwestern.zoom.us/j/99588631168
5:30: Presentation by Juandalyn Burke, University of Washington
6:00: Hacking session via Gather
* Gather link: https://gather.town/app/UCTJAHOgQi2FLx4O/DSN
SPEAKER: Juandalyn Burke, Ph.D. Candidate, Biomedical Informatics and Medical Education Department, University of Washington
TOPIC: Using an Ecological Inference Software Tool to Detect Vote Dilution

The most basic characteristic of a democratic system is the right to vote. The Voting Rights Act (VRA) of 1965 was established to ensure fair voting practices were enacted and that elected officials were representative of the community they served. The VRA prohibits unfair and discriminatory voting practices, including racially polarized voting and vote dilution, based on the race or an individual's association with minority language groups. However, in the United States, violations of the VRA are difficult to prove because information on race and ethnicity is not collected in the voting process. By definition, racially polarized voting occurs when distinct racial or ethnic groups vote divergently to elect their separate candidates of choice. Vote dilution occurs when the racial majority group votes to block the minority group from electing their preferred candidate. The eiCompare software package detects both racially polarized voting and vote dilution by inferring the race or ethnicity of the voters in a population using several methods of ecological inference. We improved and added features to the eiCompare package including: geocoding, more accurate procedures in detecting the race of voters, better visualization of ecological inference outcomes, parallel processing, and analysis of historical voting data. We think these new features will allow for better detection of racially polarized voting and vote dilution and will help to support evidence presented in voting rights litigation.
ADDITIONAL HACKING SESSION INFO
For anyone interested in building and analyzing networks, Jenny Liu will be at the "hack" sessions with code related to networks. The goal will be to go through some basic exercises from a book, then move onto reproducing the results of some papers.
For more info: data-science-nights.org
Supporting Groups:
This event is supported by the Northwestern Institute for Complex Systems and the Northwestern Data Science Initiative.
click to see full description

more
click to hide full description

less
Tuesday, June 29, 2021 at 5:15 PM - 7:30 PM
Northwestern Institute on Complex Systems (NICO)