Events
WED@NICO WEBINAR: Irena Vodenska, Boston University
Northwestern Institute on Complex Systems (NICO)
12:00 PM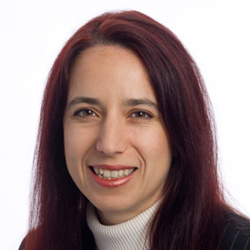 Speaker:
Irena Vodenska, Associate Professor in Finance, Director, Finance Programs, Metropolitan College, Boston University
Title:
TBA
Abstract:
TBA
Speaker Bio:
Irena Vodenska is associate professor of finance and director of finance programs at Boston University's Metropolitan College. Her research focuses on network theory and complexity science in macroeconomics. She conducts theoretical and applied interdisciplinary research using quantitative approaches for modeling interdependences of financial networks, banking system dynamics, and global financial crises. She holds a PhD in econophysics (statistical finance) from Boston University, an MBA from Owen Graduate School of Management at Vanderbilt University, and a BS in computer information systems from the University of Belgrade.
Webinar:
Webinar link: https://northwestern.zoom.us/j/94202105939
Passcode: nico
ID: 942 0210 5939
About the Speaker Series:
Wednesdays@NICO is a vibrant weekly seminar series focusing broadly on the topics of complex systems and data science. It brings together attendees ranging from graduate students to senior faculty who span all of the schools across Northwestern, from applied math to sociology to biology and every discipline in-between. Please visit: https://bit.ly/WedatNICO for information on future speakers.
click to see full description

more
click to hide full description

less
Wednesday, January 27, 2021 at 12:00 PM - 1:00 PM
Northwestern Institute on Complex Systems (NICO)