Events
WED@NICO WEBINAR: Maximilian Schich, Tallinn University, Estonia
Northwestern Institute on Complex Systems (NICO)
12:00 PM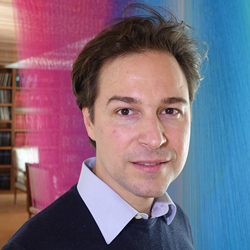 Speaker:
Maximilian Schich, Professor for Cultural Data Analytics, Tallinn University, Estonia
Title:
Academic Mixing for Cultural Data Analysis
Abstract:
Making sense of cultural phenomena often relies on qualitative inquiry to capture and synthesize the inherent complications. Meanwhile, an increasing amount of work recognizes the necessity to quantify and analyze the emerging complexity of cultural interaction and dynamics. Great potential still lies in a systematic science of art and culture where both perspectives do complement each other. Engaging in academic mixing towards this aim entails three essential challenges: The constitution of a systematic foundation, the formation of individual multi-disciplinarity, and the management of heterogeneous collaborations. A shared methodological foundation for cultural analysis, as I will briefly recapitulate, may symphonically integrate networks, topology, physics, art history, computation, and cognition. All these areas find a common ancestor in the system of Leibniz, and can feed into a coherent research process that builds on a general symbolic reference framework as first proposed by Cassirer in 1927. The formation of individual multi-disciplinarity requires meaningful maps of the opportunity space, yet also the crevasses within the multi-disciplinary ski area. The formation further requires meaningful individual curricula that capture the shared foundation and also the whole tail of possibility. In addition, the formation of multi-disciplinarity requires convincing proofs of concept, for example in the form of landmark papers, which hold up against the scrutiny of a great variety of experts while also reaching a broad audience. The management of heterogeneous collaborations can help to mitigate the associated career and group project risk that emerges from radical multi-disciplinarity. Managing heterogeneous collaborations is also necessary, as no single researcher could master all potentially relevant methods, while being sufficiently trained as a domain expert in all relevant areas of interest. The purpose of this talk is to spark a discussion around these issues, which seems highly worthwhile as NICO in particular and Northwestern in general are home to leading practitioners in the areas of academic mixing and socio-cultural complexity. I will start from the history of science, include some exemplary proofs of concept, and give glimpses into the ongoing effort of academic mixing within the generously funded CUDAN ERA Chair project at Tallinn University.
Speaker Bio:
Maximilian Schich is a Professor in Cultural Data Analytics and CUDAN ERA Chair holder at Tallinn University. A multidisciplinary researcher, Max aims to understand the nature of cultural interaction via a systematic combination of qualitative inquiry & quantification, computation, and aesthetics. Max's ongoing research builds on a background in art history, network science, computational social science, and an applied experience as a cultural "database pathologist". Max's PhD monograph pioneered network analysis in art research, focusing on antique reception and visual citation. Later, A Network Framework of Cultural History in Science Magazine and the Nature video Charting Culture made global impact. In recent years, Max has focused on the upcoming Cultural Interaction book, which outlines a systematic science of art and culture based on two decades of work. Max has studied at LMU Munich, HU-Berlin, and Bibliotheca Hertziana in Rome. Following a postdoc phase at BarabásiLab in Boston and the group of Dirk Helbing in Zurich, Max joined UT Dallas as an Associate Professor in Arts & Technology and a founding member of the Edith O'Donnell Institute of Art History. In June 2020, Max moved to Estonia to build, manage, and sustain a research group of 10 fellows in the 2.5 million Euro CUDAN ERA Chair project, which is funded within the Horizon 2020 research and innovation program of the European Commission.
Webinar:
Webinar link: https://northwestern.zoom.us/j/93906874654
Passcode: nico
ID: 939 0687 4654
About the Speaker Series:
Wednesdays@NICO is a vibrant weekly seminar series focusing broadly on the topics of complex systems and data science. It brings together attendees ranging from graduate students to senior faculty who span all of the schools across Northwestern, from applied math to sociology to biology and every discipline in-between. Please visit: https://bit.ly/WedatNICO for information on future speakers.
click to see full description

more
click to hide full description

less
Wednesday, January 13, 2021 at 12:00 PM - 1:00 PM
Northwestern Institute on Complex Systems (NICO)
Data Science Nights - June 2021 Meeting (Speaker: Juandalyn Burke)
Northwestern Institute on Complex Systems (NICO)
5:15 PM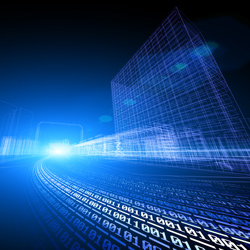 JUNE MEETING: Tuesday, June 29, 2021 at 5:30pm (US Central) via Zoom and Gather
DATA SCIENCE NIGHTS are monthly hack nights on popular data science topics, organized by Northwestern University graduate students and scholars. Aspiring, beginning, and advanced data scientists are welcome!
AGENDA:
5:15: Welcome to Data Science Nights via Zoom
* Zoom Link: https://northwestern.zoom.us/j/99588631168
5:30: Presentation by Juandalyn Burke, University of Washington
6:00: Hacking session via Gather
* Gather link: https://gather.town/app/UCTJAHOgQi2FLx4O/DSN
SPEAKER: Juandalyn Burke, Ph.D. Candidate, Biomedical Informatics and Medical Education Department, University of Washington
TOPIC: Using an Ecological Inference Software Tool to Detect Vote Dilution

The most basic characteristic of a democratic system is the right to vote. The Voting Rights Act (VRA) of 1965 was established to ensure fair voting practices were enacted and that elected officials were representative of the community they served. The VRA prohibits unfair and discriminatory voting practices, including racially polarized voting and vote dilution, based on the race or an individual's association with minority language groups. However, in the United States, violations of the VRA are difficult to prove because information on race and ethnicity is not collected in the voting process. By definition, racially polarized voting occurs when distinct racial or ethnic groups vote divergently to elect their separate candidates of choice. Vote dilution occurs when the racial majority group votes to block the minority group from electing their preferred candidate. The eiCompare software package detects both racially polarized voting and vote dilution by inferring the race or ethnicity of the voters in a population using several methods of ecological inference. We improved and added features to the eiCompare package including: geocoding, more accurate procedures in detecting the race of voters, better visualization of ecological inference outcomes, parallel processing, and analysis of historical voting data. We think these new features will allow for better detection of racially polarized voting and vote dilution and will help to support evidence presented in voting rights litigation.
ADDITIONAL HACKING SESSION INFO
For anyone interested in building and analyzing networks, Jenny Liu will be at the "hack" sessions with code related to networks. The goal will be to go through some basic exercises from a book, then move onto reproducing the results of some papers.
For more info: data-science-nights.org
Supporting Groups:
This event is supported by the Northwestern Institute for Complex Systems and the Northwestern Data Science Initiative.
click to see full description

more
click to hide full description

less
Tuesday, June 29, 2021 at 5:15 PM - 7:30 PM
Northwestern Institute on Complex Systems (NICO)