Events
WED@NICO WEBINAR: Madeline King Kneeland, Cornell University "Agency and the Dynamics of Network Churn"
Northwestern Institute on Complex Systems (NICO)
12:00 PM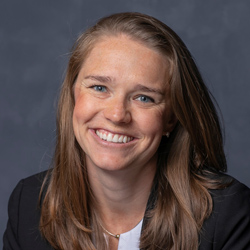 Speaker:
Madeline King Kneeland, Assistant Professor, SC Johnson College of Business, Cornell University
Title:
Agency and the Dynamics of Network Churn
Abstract:
Social networks are constantly evolving, however our understanding of how these changes influence performance outcomes is still limited. Importantly, network changes represent a combination of decisions the individual makes for her own network and decisions imposed by others. In order to understand the link between network churn, the aggregate change of added and dropped ties across time, and individual performance, we must consider agency in who initiates the network change. In two related projects, I theorize and empirically test the performance implications of these different dynamic changes and the role of agency (who initiates the change) within individuals' networks in the context of a large, U.S. based law firm. Using 96 months of complete billable hour records for 759 partners, I show that churn initiated by the focal individual and churn that is imposed upon the individual are differentially productive in generating client revenue, particularly at high levels of churn. I establish that, beyond network structure, network dynamics play a powerful role in predicting professional success—although only after disentangling who initiates the decisions. To further explore how individuals create churn within their networks, I examine the opportunity shocks created by annual partner meetings to forge new ties within the organization and to become the target of tie formation from others.
Speaker Bio:
Madeline King Kneeland is an assistant professor of Strategy and a Management and Organization area faculty member in the Cornell SC Johnson College of Business. She earned a PhD in management from New York University's Stern School of Business and a bachelor's degree in Psychology and Art History from Williams College. Professor Kneeland's research spans strategy and organizational theory and answers questions related to social networks, network dynamics, and innovation. Another stream of her research explores how individuals and firms are able to create unusual and technologically distant innovation.
Webinar:
Webinar link: https://northwestern.zoom.us/j/96465098334
Passcode: nico
About the Speaker Series:
Wednesdays@NICO is a vibrant weekly seminar series focusing broadly on the topics of complex systems and data science. It brings together attendees ranging from graduate students to senior faculty who span all of the schools across Northwestern, from applied math to sociology to biology and every discipline in-between.
click to see full description

more
click to hide full description

less
Wednesday, November 4, 2020 at 12:00 PM - 1:00 PM
Northwestern Institute on Complex Systems (NICO)