Events
WED@NICO WEBINAR: Mirta Galesic, Santa Fe Institute "What can small, biased crowds tell us about societal trends?"
Northwestern Institute on Complex Systems (NICO)
12:00 PM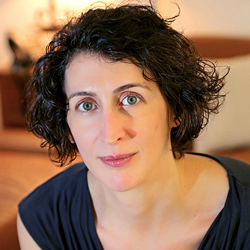 Speaker:
Mirta Galesic, Professor, Santa Fe Institute
Title:
What can small, biased crowds tell us about societal trends?
Abstract:
Societal trends can be difficult to predict. A case in point are elections, where pollsters typically ask people about their own voting intentions, and sometimes also to forecast election results. Recent examples have shown that these questions do not always predict the election winner, even when results are adjusted using expert judgment and models. In this talk I will present results from several recent elections suggesting that polls asking people about voting intentions of their family and friends can produce better election forecasts. These social circle questions also help predict individuals' voting behavior and their forecasting accuracy. We are currently using those questions to try to predict US 2020 elections. Similar questions improve predictions of vaccination behavior, suggesting that the local wisdom of small and biased crowds can help improve predictions of societal trends.
Speaker Bio:
Mirta Galesic is Professor at the Santa Fe Institute, External Faculty at the Complexity Science Hub in Vienna, Austria, and Associate Researcher at the Harding Center for Risk Literacy at the University of Potsdam, Germany. She studies how simple cognitive mechanisms interact with properties of the external environment to produce seemingly complex social phenomena. In one line of research, she investigates how apparent cognitive biases in social judgments emerge as a product of the interplay of well-adapted minds and the statistical structure of social environments. In another, she studies how collective performance depend on the interaction of group decision strategies and network structures. A third line of research investigates opinion dynamics in real-world societies using cognitively-enriched models from statistical physics. And, she studies how people understand and cope with uncertainty and complexity inherent in many everyday decisions.
Webinar:
https://northwestern.zoom.us/j/98459646215
Webinar ID: 984 5964 6215
Passcode: nico
About the Speaker Series:
Wednesdays@NICO is a vibrant weekly seminar series focusing broadly on the topics of complex systems and data science. It brings together attendees ranging from graduate students to senior faculty who span all of the schools across Northwestern, from applied math to sociology to biology and every discipline in-between.
click to see full description

more
click to hide full description

less
Wednesday, October 14, 2020 at 12:00 PM - 1:00 PM
Northwestern Institute on Complex Systems (NICO)