Events
WED@NICO WEBINAR: Abigail Jacobs, University of Michigan "Normal accidents? Systems thinking and structural explanations in responsible AI"
Northwestern Institute on Complex Systems (NICO)
12:00 PM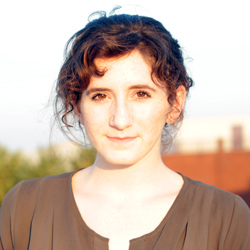 Speaker:
Abigail Jacobs, Assistant Professor of Information and Assistant Professor of Complex Systems, University of Michigan
Title:
Normal accidents? Systems thinking and structural explanations in responsible AI
Abstract:
Recently the concepts of trustworthy and responsible AI have gained prominence in industry, academia, government and civil society as an AI governance rallying cry. These umbrella terms serve as useful, albeit often vacuous, ways to conceptually organize the myriad efforts to establish common standards, rules, and guardrails for the development and use of data-driven decision making systems. The key gap in the efforts to make algorithmic systems---and the decision making they effect---responsible is an understanding of complex systems and social structures. Furthermore, this gap is revealed when algorithmic systems lead to unintended harms, where 'AI accidents' reveal underlying social structure. I will discuss several recent efforts to bridge understandings of complex social systems with this emerging field.
Speaker Bio:
Abigail Jacobs is Assistant Professor of Information and of Complex Systems at the University of Michigan. Previously she was a postdoctoral fellow at the University of California Berkeley in the Haas School of Business and in the Algorithmic Fairness and Opacity Working Group. She received a PhD in Computer Science from the University of Colorado Boulder, during which she spent time at Microsoft Research NYC and received an NSF Graduate Research Fellowship. She received a BA in Mathematical Methods in the Social Sciences (MMSS) and Mathematics from Northwestern University, where she first discovered research through NICO.
Webinar link:
https://northwestern.zoom.us/j/93558084522
Webinar ID: 935 5808 4522
Passcode: nico
About the Speaker Series:
Wednesdays@NICO is a vibrant weekly seminar series focusing broadly on the topics of complex systems and data science. It brings together attendees ranging from graduate students to senior faculty who span all of the schools across Northwestern, from applied math to sociology to biology and every discipline in-between.
click to see full description

more
click to hide full description

less
Wednesday, October 7, 2020 at 12:00 PM - 1:00 PM
Northwestern Institute on Complex Systems (NICO)