Events
WED@NICO SEMINAR: Monica Lee, Facebook "Graph Mining to Protect the US 2020 Election"
Northwestern Institute on Complex Systems (NICO)
12:00 PM
//
Lower Level, Chambers Hall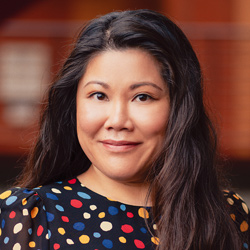 PLEASE NOTE: WE ARE UNABLE TO LIVE STREAM THIS WEEK'S TALK.
Speaker:
Monica Lee - Data & Machine Learning Scientist, Facebook
Title:
Graph Mining to Protect the US 2020 Election
Abstract:
One of the most exciting machine learning initiatives supporting election protection at Facebook is Coordinated Operations Detection. Using a novel methodology based on graph embeddings, FB researchers have developed and implemented a system of at-scale community detection to pursue coordinated forms of election interference. This talk will describe its methodology and applications.
Speaker Bio:
Monica Lee is a Sociologist and Data & Machine Learning Scientist. She currently leads the Core Data Science: Political Organizations & Society team at Facebook and serves as an Engineering Lead on the Civic Integrity team. Her group develops innovative graph and machine learning models to detect and deter election-related platform abuse and protect users most vulnerable to its effects. Before Facebook, Monica received her Ph.D. in Sociology from the University of Chicago and was a Fulbright Scholar in Germany. While she used to publish frequently on graph methods, quantitative analyses of culture, morality and ethics, musical taste, and social theory, she now mostly hunts bad guys on the internet with big data.
About the Speaker Series:
Wednesdays@NICO is a vibrant weekly seminar series focusing broadly on the topics of complex systems and data science. It brings together attendees ranging from graduate students to senior faculty who span all of the schools across Northwestern, from applied math to sociology to biology and every discipline in-between.
click to see full description

more
click to hide full description

less
Wednesday, February 19, 2020 at 12:00 PM - 1:00 PM
Lower Level, Chambers Hall Map
Northwestern Institute on Complex Systems (NICO)