Events
WED@NICO SEMINAR: Kayla de la Haye, University of Southern California "Promoting Healthy Eating through Local and Global Networks"
Northwestern Institute on Complex Systems (NICO)
12:00 PM
//
Lower Level, Chambers Hall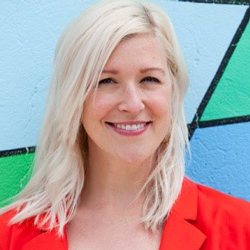 Speaker:
Kayla de la Haye - Assistant Professor of Preventive Medicine, Director, USC Center for Applied Network Analysis, Keck School of Medicine, University of Southern California
Title:
Promoting Healthy Eating through Local and Global Networks
Abstract:
Poor diets are a major cause of common 'lifestyle' diseases such as obesity, diabetes, and heart disease. Although eating is often conceptualized as an individual behavior, the evidence shows that it is shaped by social and environmental forces that are insufficiently addressed in many interventions. This talk describes how complex social networks of family, friends, peers, and community stakeholders influence what people eat, and how interventions and policy can target social architecture and choice architecture to promote healthy nutrition. I emphasize the important role of innovative network and data science methods, big data, and transdisciplinary team science to advance this work.
Speaker Bio:
Dr. de la Haye is an Assistant Professor of Preventive Medicine at the University of Southern California. She works to promote health and prevent disease by applying social network analysis and systems science. Her research, funded by the NIH, the NSF, and the DoD, targets family and community social networks to promote healthy eating and prevent childhood obesity, and to understand the role of social networks in group problem solving in families, teams, and coalitions. She is Treasurer of the International Network of Social Network Analysis (INSNA), and in 2018, she received the INSNA Freeman Award for significant contributions to the study of social structure.
About the Speaker Series:
Wednesdays@NICO is a vibrant weekly seminar series focusing broadly on the topics of complex systems and data science. It brings together attendees ranging from graduate students to senior faculty who span all of the schools across Northwestern, from applied math to sociology to biology and every discipline in-between.
Live Stream:
click to see full description

more
click to hide full description

less
Wednesday, January 22, 2020 at 12:00 PM - 1:00 PM
Lower Level, Chambers Hall Map
Northwestern Institute on Complex Systems (NICO)
Data Science Nights - June 2021 Meeting (Speaker: Juandalyn Burke)
Northwestern Institute on Complex Systems (NICO)
5:15 PM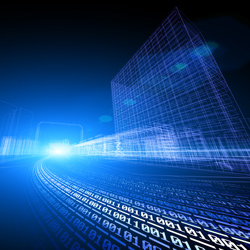 JUNE MEETING: Tuesday, June 29, 2021 at 5:30pm (US Central) via Zoom and Gather
DATA SCIENCE NIGHTS are monthly hack nights on popular data science topics, organized by Northwestern University graduate students and scholars. Aspiring, beginning, and advanced data scientists are welcome!
AGENDA:
5:15: Welcome to Data Science Nights via Zoom
* Zoom Link: https://northwestern.zoom.us/j/99588631168
5:30: Presentation by Juandalyn Burke, University of Washington
6:00: Hacking session via Gather
* Gather link: https://gather.town/app/UCTJAHOgQi2FLx4O/DSN
SPEAKER: Juandalyn Burke, Ph.D. Candidate, Biomedical Informatics and Medical Education Department, University of Washington
TOPIC: Using an Ecological Inference Software Tool to Detect Vote Dilution

The most basic characteristic of a democratic system is the right to vote. The Voting Rights Act (VRA) of 1965 was established to ensure fair voting practices were enacted and that elected officials were representative of the community they served. The VRA prohibits unfair and discriminatory voting practices, including racially polarized voting and vote dilution, based on the race or an individual's association with minority language groups. However, in the United States, violations of the VRA are difficult to prove because information on race and ethnicity is not collected in the voting process. By definition, racially polarized voting occurs when distinct racial or ethnic groups vote divergently to elect their separate candidates of choice. Vote dilution occurs when the racial majority group votes to block the minority group from electing their preferred candidate. The eiCompare software package detects both racially polarized voting and vote dilution by inferring the race or ethnicity of the voters in a population using several methods of ecological inference. We improved and added features to the eiCompare package including: geocoding, more accurate procedures in detecting the race of voters, better visualization of ecological inference outcomes, parallel processing, and analysis of historical voting data. We think these new features will allow for better detection of racially polarized voting and vote dilution and will help to support evidence presented in voting rights litigation.
ADDITIONAL HACKING SESSION INFO
For anyone interested in building and analyzing networks, Jenny Liu will be at the "hack" sessions with code related to networks. The goal will be to go through some basic exercises from a book, then move onto reproducing the results of some papers.
For more info: data-science-nights.org
Supporting Groups:
This event is supported by the Northwestern Institute for Complex Systems and the Northwestern Data Science Initiative.
click to see full description

more
click to hide full description

less
Tuesday, June 29, 2021 at 5:15 PM - 7:30 PM
Northwestern Institute on Complex Systems (NICO)