Events
WED@NICO SEMINAR: Steven Franconeri, Northwestern Psychology "A Neural Network Model of Human Perception + Understanding in Data Visualizations"
Northwestern Institute on Complex Systems (NICO)
12:00 PM
//
Lower Level, Chambers Hall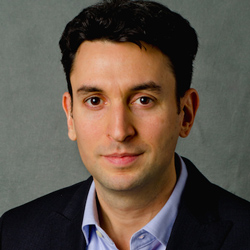 Speaker:
Steven Franconeri - Director, Cognitive Science Program and Professor of Psychology, Northwestern University
Title:
A Neural Network Model of Human Perception + Understanding in Data Visualizations
Abstract:
An analyst seeks a set patterns in a dataset, and later decides to communicate a given pattern to a non-expert audience in an intuitive way. Picking the right visualizations can vastly improve the speed, accuracy, and thoroughness of these steps, by orders of magnitude. Existing formal models for this choice are primitive, consisting of a few dozen rules of thumb with severely limited generalizability. Expert designers use intuition and iterative brainstorming processes that have proven too difficult to formally capture.
In collaboration with specialists in neural network modeling, cognitive science, and data visualization, we are building a realistic deep neural network model of how humans perceive and understand visually depicted data. The model will predict human performance on perceiving a given pattern within a given visualization. It will be sensitive to individual differences in graphical understanding and domain expertise, allowing it to diagnose why a viewer has made a mistake, and automatically prescribe either annotation or pedagogy as remediation.
Speaker Bio:
Steve Franconeri is a Professor of Psychology at Northwestern, and Director of the Northwestern Cognitive Science Program. He studies Visuospatial Thinking, especially within Information Visualization and Education, as well as Visual Communication.
About the Speaker Series:
Wednesdays@NICO is a vibrant weekly seminar series focusing broadly on the topics of complex systems and data science. It brings together attendees ranging from graduate students to senior faculty who span all of the schools across Northwestern, from applied math to sociology to biology and every discipline in-between.
Live Stream:
click to see full description

more
click to hide full description

less
Wednesday, January 15, 2020 at 12:00 PM - 1:00 PM
Lower Level, Chambers Hall Map
Northwestern Institute on Complex Systems (NICO)