Events
WED@NICO SEMINAR: Hamed Alhoori, Northern Illinois University "Development of Models to Predict the Broader Impact of Research"
Northwestern Institute on Complex Systems (NICO)
12:00 PM
//
Lower Level, Chambers Hall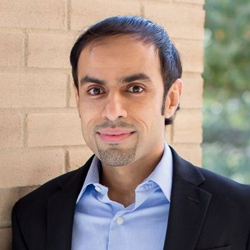 Speaker:
Hamed Alhoori, Assistant Professor, Department of Computer Science, Northern Illinois University
Title:
Development of Models to Predict the Broader Impact of Research
Abstract:
Investment in research is critical for protecting and advancing societal well-being. Annually, more than two trillion U.S. dollars are spent worldwide on research and development. However, the increased demand for public resources has made providing evidence that research is having a positive impact on society a matter of great importance. Advances in science are often preceded by advancements in measurement. On this basis, in this talk, I will address some approaches to measure the impact of research beyond the scholarly community and traditional indicators of scholarly citations. I will present some of the newly developed metrics and machine learning models to understand and predict the broader impact of research using datasets such as online mentions, policy documents, patents, news, and emotional responses to scientific findings. The talk will also explore some of our current projects such as predicting scholarly impact at an early stage, discovering reproducible research, and measuring public understanding of science.
Speaker Bio:
Hamed Alhoori is an assistant professor in the Computer Science Department at Northern Illinois University where he directs the DATA Lab and was a visiting scientist at Argonne National Laboratory. His broad research interests are in the areas of science of science, data science, and computational social science. He earned his PhD and MS in Computer Science at Texas A&M University and his BSc in Computer Science at the University of Bahrain. He has worked on nationally and internationally funded multidisciplinary projects. His work has appeared in the ACM/IEEE JCDL, IJDL, JOI, TPDL, ASIST and other scholarly venues.
Live Stream:
click to see full description

more
click to hide full description

less
Wednesday, November 20, 2019 at 12:00 PM - 1:00 PM
Lower Level, Chambers Hall Map
Northwestern Institute on Complex Systems (NICO)
Data Science Nights - Nov 2022 Meeting w/ Hengyang Li (Mechanical Engineering)
Northwestern Institute on Complex Systems (NICO)
5:15 PM
//
Chambers Hall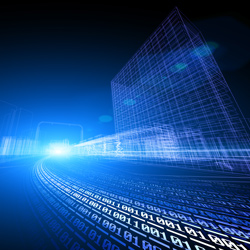 NOVEMBER MEETING: Tuesday, November 29, 2022 at 5:20pm (US Central)

In person at: Chambers Hall, 600 Foster St, Evanston, IL
or via Zoom: https://northwestern.zoom.us/j/95396859605

RSVP: Kindly RSVP if you plan to attend to reserve your spot.

DATA SCIENCE NIGHTS are monthly talks on data science techniques or applications, organized by Northwestern University graduate students and scholars. Aspiring, beginning, and advanced data scientists are welcome!

AGENDA:
5:20pm - A brief discussion on Data Project Working Group
5:30pm - Talk by Hengyang Li with Q&A, PhD Candidate,
Mechanical Engineering, Northwestern University
"Mechanistic Data Science for Mechanical Simulation and Design"
click to see full description

more
click to hide full description

less
Tuesday, November 29, 2022 at 5:15 PM - 7:00 PM
Northwestern Institute on Complex Systems (NICO)