Events
WED@NICO SEMINAR: Keara Lane, NU Molecular Biosciences "Single-cell decision making during bacterial infection"
Northwestern Institute on Complex Systems (NICO)
12:00 PM
//
Lower Level, Chambers Hall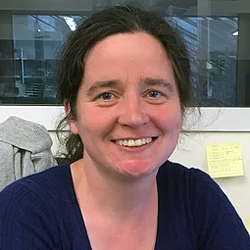 Speaker:
Keara Lane - Assistant Professor, Department of Molecular Biosciences, Northwestern University
Title:
Single-cell decision making during bacterial infection: lessons from innate immunity
Abstract:
Bacterial infections are dynamic and heterogeneous, yet we have primarily relied on population-level snapshots to understand them. For this seminar, I will primarily talk about my postdoctoral research which focused on understanding the role of cell-to-cell variation in innate immune signaling dynamics during bacterial infection. First, I will discuss work linking NF-κB dynamics to single-cell gene expression patterns and second, how signaling dynamics are used by macrophages to transmit information about the threat associated with a given bacterial stimulus. I will wrap up with an outline of the current focus of the Lane lab, namely cell-cell communication dynamics during host-pathogen interaction.
Speaker Bio:
Keara Lane is an assistant professor in the Department of Molecular Biosciences at Northwestern. Keara completed her PhD with Tyler Jacks at MIT followed by postdoctoral research in systems biology with Markus Covert at Stanford. Her lab explores the time dimension, or dynamics, of bacterial infection in individual cells. The Lane lab takes an interdisciplinary approach, integrating live-cell microscopy with global single-cell profiling technologies to make quantitative, dynamic, single-cell measurements during bacterial infection. The goal of the lab is to determine how decisions made in individual host and bacterial cells influence infection outcome, with a view to identifying novel strategies to engineer cellular behavior to control infection outcome.
Live Stream:
click to see full description

more
click to hide full description

less
Wednesday, October 30, 2019 at 12:00 PM - 1:00 PM
Lower Level, Chambers Hall Map
Northwestern Institute on Complex Systems (NICO)
Data Science Nights - Nov 2022 Meeting w/ Hengyang Li (Mechanical Engineering)
Northwestern Institute on Complex Systems (NICO)
5:15 PM
//
Chambers Hall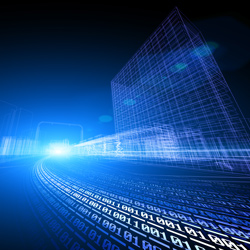 NOVEMBER MEETING: Tuesday, November 29, 2022 at 5:20pm (US Central)

In person at: Chambers Hall, 600 Foster St, Evanston, IL
or via Zoom: https://northwestern.zoom.us/j/95396859605

RSVP: Kindly RSVP if you plan to attend to reserve your spot.

DATA SCIENCE NIGHTS are monthly talks on data science techniques or applications, organized by Northwestern University graduate students and scholars. Aspiring, beginning, and advanced data scientists are welcome!

AGENDA:
5:20pm - A brief discussion on Data Project Working Group
5:30pm - Talk by Hengyang Li with Q&A, PhD Candidate,
Mechanical Engineering, Northwestern University
"Mechanistic Data Science for Mechanical Simulation and Design"
click to see full description

more
click to hide full description

less
Tuesday, November 29, 2022 at 5:15 PM - 7:00 PM
Northwestern Institute on Complex Systems (NICO)