Events
WED@NICO SEMINAR: Karim Lakhani, Harvard Business School "Through the Looking Glass of the Knowledge Production Process"
Northwestern Institute on Complex Systems (NICO)
12:00 PM
//
Lower Level, Chambers Hall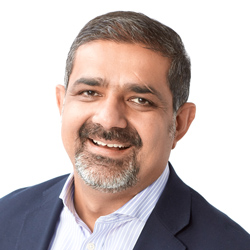 Speaker:
Karim R. Lakhani - Charles E. Wilson Professor of Business Administration, Harvard Business School
Title:
Through the Looking Glass of the Knowledge Production Process: Knowledge Exchange, Cognitive Similarity and Knowledge Production in Science
Abstract:
This research considers how knowledge exchange between two workers affects the knowledge production process, namely knowledge transfer, creation and diffusion. We theorize that field and intellectual similarity between individuals' prior related discipline and knowledge domain areas systematically relates to the extent that knowledge is transferred, created and diffused. To estimate the relationships, we designed and executed a randomized natural field experiment at an advanced imaging symposium for medical scientists, in which exogenous variation was introduced to provide one-quarter of the 28,258 scientist-pairs with opportunities for information-rich, face-to-face encounters. Our data includes direct observations of interaction patterns collected using sociometric badges, and detailed longitudinal data on their publication records for six years following the symposium. Findings suggest knowledge exchange is more likely to lead to knowledge transfer and creation when individuals share intellectual interests in common. By contrast, knowledge exchange reduces knowledge creation and diffusion when individuals share greater field similarity. This suggests that prior cognitive similarity can have differentiated effects on the knowledge production process and that organizational activities aimed at promoting knowledge exchange needs to consider how the field and intellectual overlap between employees can affect the productivity of the knowledge production process.
Speaker Bio:
Karim R. Lakhani is the Charles E. Wilson Professor of Business Administration and the Dorothy and Michael Hintze Fellow at the Harvard Business School. He is the founder and co-director of the Laboratory for Innovation Science at Harvard, the principal investigator of the NASA Tournament Laboratory at the Harvard Institute for Quantitative Social Science, and the faculty co-founder of the Harvard Business School Digital Initiative. He specializes in technology management and innovation. His research examines crowd-based innovation models and the digital transformation of companies and industries. Lakhani is known for his pioneering scholarship on how communities and contests can be designed and managed to achieve innovative outcomes. He has partnered with NASA, Topcoder, and the Harvard Medical School to conduct field experiments on the design of crowd innovation programs. His research on digital transformation has shown the importance of data and analytics as drivers of business and operating model transformation and source of competitive advantage. He serves on the Board of Directors of Mozilla Corporation and Local Motors.
Live Stream:
** Please note that in addition to streaming, we will record this talk for later viewing. We apologize to those who cannot attend due to Yom Kippur. **
click to see full description

more
click to hide full description

less
Wednesday, October 9, 2019 at 12:00 PM - 1:00 PM
Lower Level, Chambers Hall Map
Northwestern Institute on Complex Systems (NICO)