Events
WED@NICO SEMINAR: Michael Macy, Cornell University "The Unpredictability of Partisan Alignments"
Northwestern Institute on Complex Systems (NICO)
12:00 PM
//
Lower Level, Chambers Hall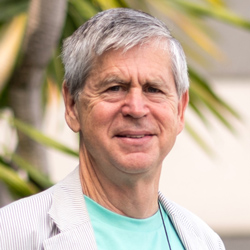 Speaker:
Michael W. Macy - Goldwin Smith Professor of Arts and Sciences, and Director, Social Dynamics Laboratory, Cornell University
Title:
Which Side Are You On: The Unpredictability of Partisan Alignments
Abstract:
Culture wars" involve the puzzling alignment of partisan identity with disparate policy positions as well as lifestyle choices and personal morality. Explanations point to deep-rooted ideological divisions, core values, moral emotions, and cognitive hardwiring. We used the "multiple worlds" experimental paradigm to test an alternative explanation based on the sensitivity of opinion cascades to the initial conditions. Two online experiments (N=4581) generated cascades by exposing participants to social influence on 20 unfamiliar political and cultural issues. Consistent with recent studies, partisan divisions in the influence condition were much larger than in the control group (without influence). The surprise is that bigger divisions indicate less predictability. Issues backed by Republicans and opposed by Democrats in one experimental "world" had the opposite outcome in other parallel worlds. The unpredictability suggests that what appear to be deep-rooted partisan divisions in our own world may have arisen through a tipping process that might just as easily have tipped the other way. Public awareness of this counter-intuitive possibility has the potential to encourage greater tolerance for opposing opinions.
Speaker Bio:
Michael Macy (B.A., Ph.D Harvard; M.A. Stanford) is Goldwin Smith Professor of Arts and Sciences at Cornell and Director of the Social Dynamics Lab, with a dual appointment in the Departments of Sociology and Information Science. With support from the U.S. National Science Foundation, Minerva Initiative, DARPA, and the National Research Foundation of Korea, his research team has used computational models, online laboratory experiments, and digital traces of device-mediated interaction to explore familiar but enigmatic social patterns, such as circadian rhythms, network topology and economic opportunity, lifestyle politics, the willingness to "pay it forward," the mesh of civilizations, the spread of complex contagions, the polarization of opinion, segregation of neighborhoods, the emergence and collapse of fads, the spread of self-destructive behaviors, and the critical mass in collective action. His research has been published in leading journals, including Science, PNAS, Science Advances, Nature Human Behaviour, American Journal of Sociology, American Sociological Review, and Annual Review of Sociology.
Live Stream:
click to see full description

more
click to hide full description

less
Wednesday, September 25, 2019 at 12:00 PM - 1:00 PM
Lower Level, Chambers Hall Map
Northwestern Institute on Complex Systems (NICO)