Events
WED@NICO SEMINAR: Erik Andersen, Northwestern Dept of Molecular Biosciences "Complexity in evolutionary and molecular genetics"
Northwestern Institute on Complex Systems (NICO)
12:00 PM
//
Lower Level, Chambers Hall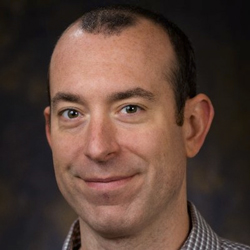 Speaker:
Erik Andersen, Assistant Professor, Department of Molecular Biosciences, Weinberg College of Arts and Sciences, Northwestern University
Title:
Complexity in evolutionary and molecular genetics
Abstract:
My laboratory studies the genetics and genomics of complex traits using Caenorhabditis nematodes, including the keystone model organism C. elegans. I will discuss our recent progress on the characterization of genetic variation across the C. elegans species with some new collections from the Hawaiian Islands. We see that population diversity is high in this location as compared to the rest of the world. This genetic variation resource can be leveraged for genome-wide association mappings. I will present out high-throughput fitness assays that measure growth and offspring production after exposures to diverse chemicals and toxins, including how we identified the genetic variant that underlies differences in response to arsenic. Lastly, I will present unpublished data about how C. elegans disperses in the wild and natural variation in dispersal strategies with implications for niche preferences.
Speaker Bio:
The Andersen laboratory uses quantitative and molecular genetics to understand the polymorphisms that underlie multigenic traits of medical, ecological, and evolutionary importance. In addition to genetics, we use new sequencing technologies, high-throughput phenotyping assays, and other genomic tools to determine the molecular mechanisms for how genetic variation causes phenotypic differences. We have broad research interests, including responses to microbial and chemical stresses, drug sensitivities, and aging-related processes.
Live Stream:
click to see full description

more
click to hide full description

less
Wednesday, May 1, 2019 at 12:00 PM - 1:00 PM
Lower Level, Chambers Hall Map
Northwestern Institute on Complex Systems (NICO)