Events
WED@NICO SEMINAR: Sera Young, Northwestern University "A cross-culturally equivalent measure of household water security"
Northwestern Institute on Complex Systems (NICO)
12:00 PM
//
Lower Level, Chambers Hall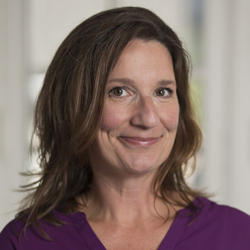 Speaker:
Sera Young, Assistant Professor, Department of Anthropology, Northwestern University
Title:
A cross-culturally equivalent measure of household water security: experiences in scale development and implementation from 30 sites worldwide
Abstract:
The 2019 World Economic Forum report estimates that 9 of the 10 worst global risks are linked to water, but measurement of water insecurity is still in its early days. Sera Young will be discussing the development and use of the Household Water Insecurity Experiences (HWISE) scale, the first cross-culturally equivalent way of measuring household water insecurity (hwise.org). She will conclude by articulating the opportunities that the inclusion of this module in the 2020 Gallup World Poll could have for research, policy, and the global prominence of Northwestern.
Speaker Bio:
Dr. Sera Young is an Assistant Professor of Anthropology and a Fellow at the Institute for Policy Research at Northwestern University. In her research, she focuses on reducing maternal and child undernutrition in low-resource settings, especially in sub-Saharan Africa. Currently, she has ongoing studies in Tanzania and Kenya, investigating the causes and physical, psychological, and social consequences of food and water insecurity. She is also leading the development of a cross-culturally valid scale to measure household water insecurity in 30+ sites around the world. For her efforts, she has received a number of awards and honors, including the Margaret Mead Award for her book about pica, called Craving Earth.
Further reading:
Check out Professor Young's op-ed in Scientific American on this topic.
Live Stream:
click to see full description

more
click to hide full description

less
Wednesday, February 27, 2019 at 12:00 PM - 1:00 PM
Lower Level, Chambers Hall Map
Northwestern Institute on Complex Systems (NICO)
Data Science Nights - Nov 2022 Meeting w/ Hengyang Li (Mechanical Engineering)
Northwestern Institute on Complex Systems (NICO)
5:15 PM
//
Chambers Hall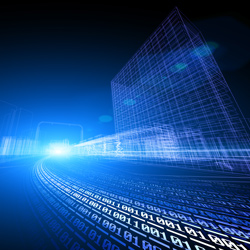 NOVEMBER MEETING: Tuesday, November 29, 2022 at 5:20pm (US Central)

In person at: Chambers Hall, 600 Foster St, Evanston, IL
or via Zoom: https://northwestern.zoom.us/j/95396859605

RSVP: Kindly RSVP if you plan to attend to reserve your spot.

DATA SCIENCE NIGHTS are monthly talks on data science techniques or applications, organized by Northwestern University graduate students and scholars. Aspiring, beginning, and advanced data scientists are welcome!

AGENDA:
5:20pm - A brief discussion on Data Project Working Group
5:30pm - Talk by Hengyang Li with Q&A, PhD Candidate,
Mechanical Engineering, Northwestern University
"Mechanistic Data Science for Mechanical Simulation and Design"
click to see full description

more
click to hide full description

less
Tuesday, November 29, 2022 at 5:15 PM - 7:00 PM
Northwestern Institute on Complex Systems (NICO)