Events
WED@NICO SEMINAR: Chris Wolverton, Northwestern University "TBA"
Northwestern Institute on Complex Systems (NICO)
12:00 PM
//
Lower Level, Chambers Hall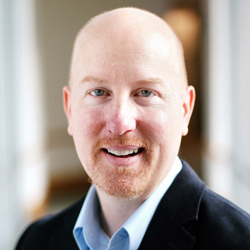 Speaker:
Chris Wolverton, Jerome B. Cohen Professor of Materials Science and Engineering, Northwestern University
Title:
TBA
Abstract:
TBA
Speaker Bio:
Chris Wolverton's research group is centered on computational materials science, and specifically first-principles quantum mechanical simulation tools. These computational tools have advanced to the point now where materials may be "synthesized virtually", with their properties predicted on a computer before ever being synthesized in a laboratory. These tools also open the field of "materials informatics" where we can use machine learning tools to explore materials datasets and discover new materials. In this work, his group is working towards a goal of being able to suggest new materials in the same way that Netflix and Amazon can recommend movies or books.
Live Stream:
click to see full description

more
click to hide full description

less
Wednesday, February 13, 2019 at 12:00 PM - 1:00 PM
Lower Level, Chambers Hall Map
Northwestern Institute on Complex Systems (NICO)