Events
WED@NICO SEMINAR: Leslie DeChurch, Northwestern University "TBA"
Northwestern Institute on Complex Systems (NICO)
12:00 PM
//
Lower Level, Chambers Hall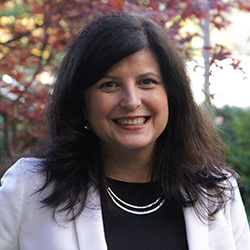 Speaker:
Leslie DeChurch, Professor of Communication Studies, Northwestern University
Title:
TBA
Abstract:
TBA
Speaker Bio:
Leslie DeChurch's research investigates teamwork and leadership in organizations. She is Professor of Communication Studies, and holds a courtesy appointment in the Department of Psychology, Weinberg College of Arts & Sciences. She is President and Chairperson of the Board of INGRoup, the Interdisciplinary Network for Group Research.
Professor DeChurch leads the ATLAS lab: Advancing Teams, Leaders, and Systems. ATLAS explores the dynamics through which teams form, and how these dynamics affect their performance as teams, and their ability to work as larger organizational systems (multiteam systems). ATLAS conducts laboratory and online experiments, meta-analytic integrations, and field studies of teams and leaders to understand their core organizing processes. Such processes include: leadership networks, team cognition, team conflict and motivation, and team information sharing.
Live Stream:
click to see full description

more
click to hide full description

less
Wednesday, February 6, 2019 at 12:00 PM - 1:00 PM
Lower Level, Chambers Hall Map
Northwestern Institute on Complex Systems (NICO)