Events
WED@NICO SEMINAR: Cassidy Rose Sugimoto, Indiana University "Gendered Labor Roles and Rewards in Science"
Northwestern Institute on Complex Systems (NICO)
12:00 PM
//
Lower Level, Chambers Hall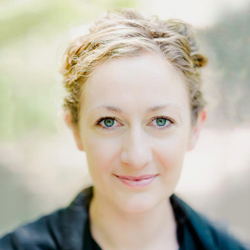 Speaker:
Cassidy Rose Sugimoto, Associate Professor, School of Informatics and Computing, Indiana University
Title:
Gendered Labor Roles and Rewards in Science
Abstract:
Despite progress, gender disparities in science persist. Women remain underrepresented in the scientific workforce and under rewarded for their contributions. This talk will examine multiple layers of gender disparities in science, triangulating data from scientometrics, surveys, and social media to provide a broader perspective on the gendered nature of scientific communication. The extent of gender disparities and the ways in which new media are changing these patterns will be discussed. The talk will end with a discussion of interventions and innovations that are disrupting the scholarly ecosystem.
Speaker Bio:
Cassidy R. Sugimoto the Director for the Science of Science and Innovation Policy program at the National Science Foundation. She is on leave from Indiana University Bloomington, where she is Associate Professor of Informatics in the School of Information, Computer Science, and Engineering. She has written extensively in the domain of scientometrics and scholarly communication, co-authoring more than 100 articles and conference papers and editing several books. Her most recent book (with coauthor Vincent Lariviere), Measuring Research: What Everyone Needs to Know, provides an introduction to scientometrics for a broad audience. Her research has been funded by the National Science Foundation, the Institute for Museum and Library Services, and the Sloan Foundation. She is the president of the International Society for Scientometrics and Informetrics.
Live Stream:
click to see full description

more
click to hide full description

less
Wednesday, November 7, 2018 at 12:00 PM - 1:00 PM
Lower Level, Chambers Hall Map
Northwestern Institute on Complex Systems (NICO)