Events
WED@NICO SEMINAR: César Hidalgo, MIT Media Lab "The Principles of Collective Learning"
Northwestern Institute on Complex Systems (NICO)
12:00 PM
//
Lower Level, Chambers Hall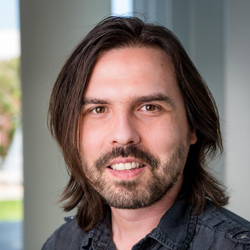 Speaker:
César Hidalgo, Director of the Collective Learning Group, MIT Media Lab
Title:
The Principles of Collective Learning
Abstract:
How do teams, cities, and nations learn? In this talk I will discuss research on the principles that govern the creation, diffusion, and valuation of knowledge. These principles govern the accumulation of knowledge from experience, the diffusion of knowledge across social, geographic, and cognitive barriers, and the connection between the geography of knowledge and macroeconomic outcomes, such as income, economic growth, and income inequality. I will then use these principles to discuss optimal industrial diversification strategies, micro-mechanisms governing knowledge diffusion, and the application of these principles to industrial policy. To finalize, I will present applied work on the creation of national data integration, distribution, and visualization systems (e.g. datausa.io, datachile.io). I will show how these technologies are changing the way governments distribute data and paving the way for a world in which government executive action is augmented by artificial intelligence.
Speaker Bio:
César A. Hidalgo leads the Collective Learning group at The MIT Media Lab and is an Associate Professor of Media Arts and Sciences at MIT. Hidalgo's work focuses on understanding how teams, organizations, cities, and nations learn. At the Collective Learning group, Hidalgo studies knowledge flows and also creates software tools to facilitate learning in organizations. Hidalgo's academic publications have been cited more than 12,000 times and his online systems have received more than 100 million pageviews and numerous awards. Hidalgo's latest book, Why Information Grows (Basic Books, 2015), has been translated to over ten languages. Hidalgo is also the co-author of The Atlas of Economic Complexity (MIT Press, 2014), and a co-founder of Datawheel LLC, a company that has professionalized the creation of large data visualization engines. Hidalgo lives in Somerville Massachusetts with his wife Anna and their daughter Iris.
Live Stream:
click to see full description

more
click to hide full description

less
Wednesday, October 24, 2018 at 12:00 PM - 1:00 PM
Lower Level, Chambers Hall Map
Northwestern Institute on Complex Systems (NICO)
WED@NICO SEMINAR: Speakers TBA in January!
Northwestern Institute on Complex Systems (NICO)
12:00 PM
//
Lower Level, Chambers Hall
The Wednesday@NICO speaker series will return on January 25, 2023 in Chambers Hall and on Zoom. Please check back in January for the full list of speakers.

We appreciate recommendations from the NICO community. To suggest a speaker for winter or spring, please fill out this survey: https://bit.ly/NICOSpeakers
Location:
In person: Chambers Hall, 600 Foster Street, Lower Level
Remote option: A Zoom link will be provided
About the Speaker Series:
Wednesdays@NICO is a vibrant weekly seminar series focusing broadly on the topics of complex systems and data science. It brings together attendees ranging from graduate students to senior faculty who span all of the schools across Northwestern, from applied math to sociology to biology and every discipline in-between. Please visit: https://bit.ly/WedatNICO for information on future speakers.
click to see full description

more
click to hide full description

less
Wednesday, January 25, 2023 at 12:00 PM - 1:00 PM
Lower Level, Chambers Hall Map
Northwestern Institute on Complex Systems (NICO)